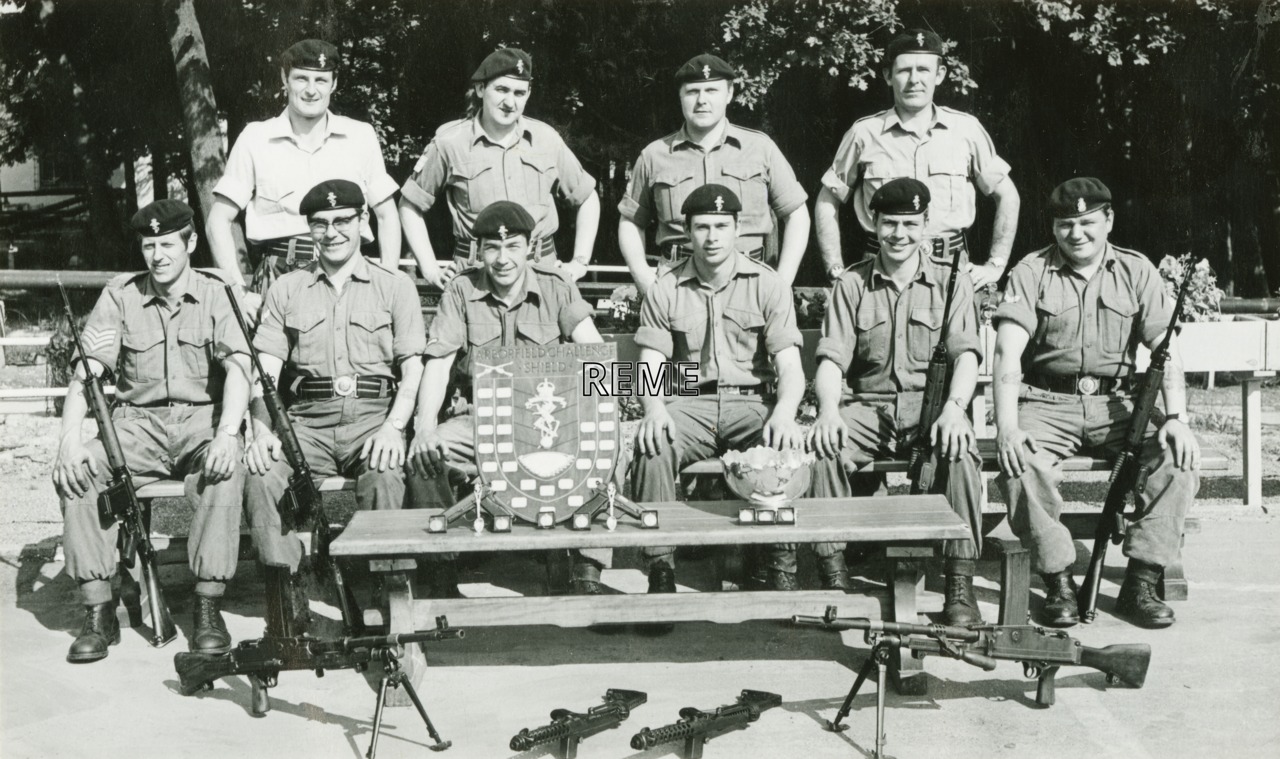 12 Field Workshop, Winners, Major Units Trophy and Arborfield Challenge Shield.
Group photograph of the team, displaying trophies.
Back row, Left to Right: ASM (Artificer Sergeant Major) Owen, SSgts (Staff Sergeants): Curphy and Tanner, and ASM Woods.
Front row, Left to Right: Sgt (Sergeant) Frow, LCpls (Lance Corporals): Morris and Perkins, Cfn (Craftsmen) Perrett and Wagster, and LCpl Stewart RAOC (Royal Army Ordnance Corps).
From the album: 'REME in BAOR (British Army of the Rhine)' compiled by the REME Museum
c 1970
Buy This Print
Size
Price (inc VAT)
Shipping UK
(6"x4" & 10"x8" £2.50)
(Other £3.99)
Worldwide
(£5.99)
6"x4"
£8.75
10"x8"
£15.50
16"x12"
£25.00
20"x16"
£31.25