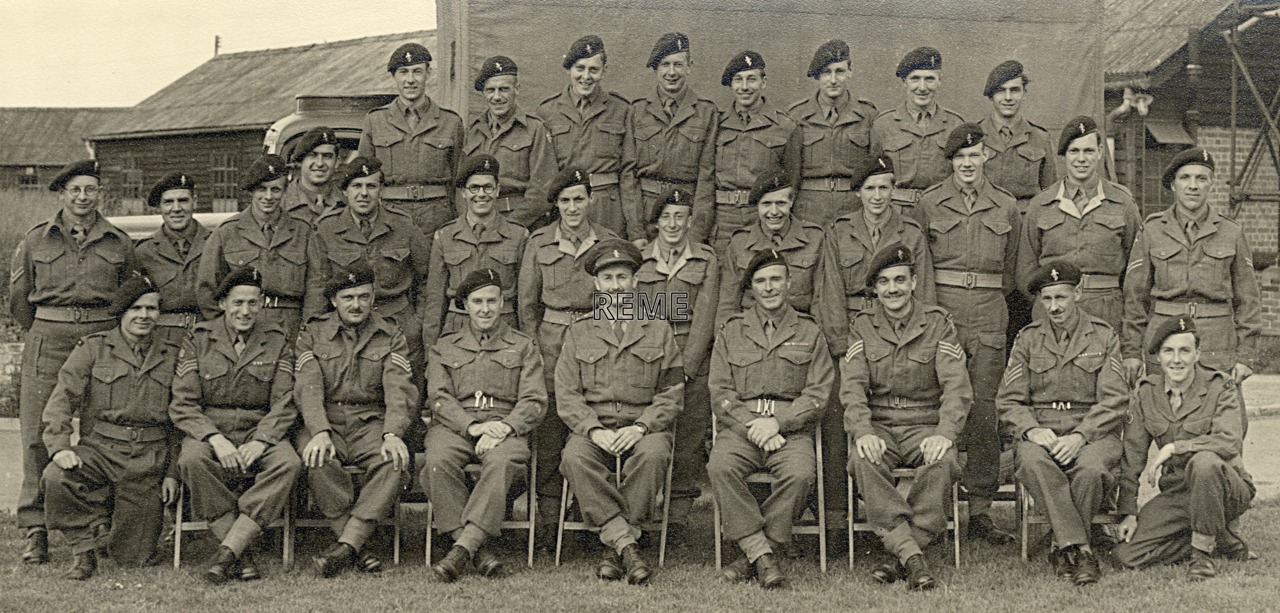 17 Port Workshop, 1953
Group photograph of 17 Port Workshop.
Back Row: Corporals (Cpls): Evans, Fellows, and Smith, unnamed, unnamed, unnamed, Cpls White and Cilia.
Middle Row: Cpls: Shutt, Halliwell, Smart, Holmes, and Swinford, Private (Pte) Dewerson, Cpls: Mullins, Townsend, Belcher, Chester, Siddall, Brimble, and Evans.
Front Row: Cpl Vincent, Staff Sergeant (SSgt) Nicholson, Sergeant (Sgt) Hunt, Warrant Officer Class 1 (WOI) Crossley, Captain (Capt) H R Charge, WOI Burhouse, Sgt Bolton, SSgt Dawson and Cpl Thomas.
From the album 'The Army Emergency Reserve – Royal Electrical and Mechanical Engineers'
1953
Buy This Print
Size
Price (inc VAT)
Shipping UK
(6"x4" & 10"x8" £2.50)
(Other £3.99)
Worldwide
(£5.99)
6"x4"
£8.75
10"x8"
£15.50
16"x12"
£25.00
20"x16"
£31.25