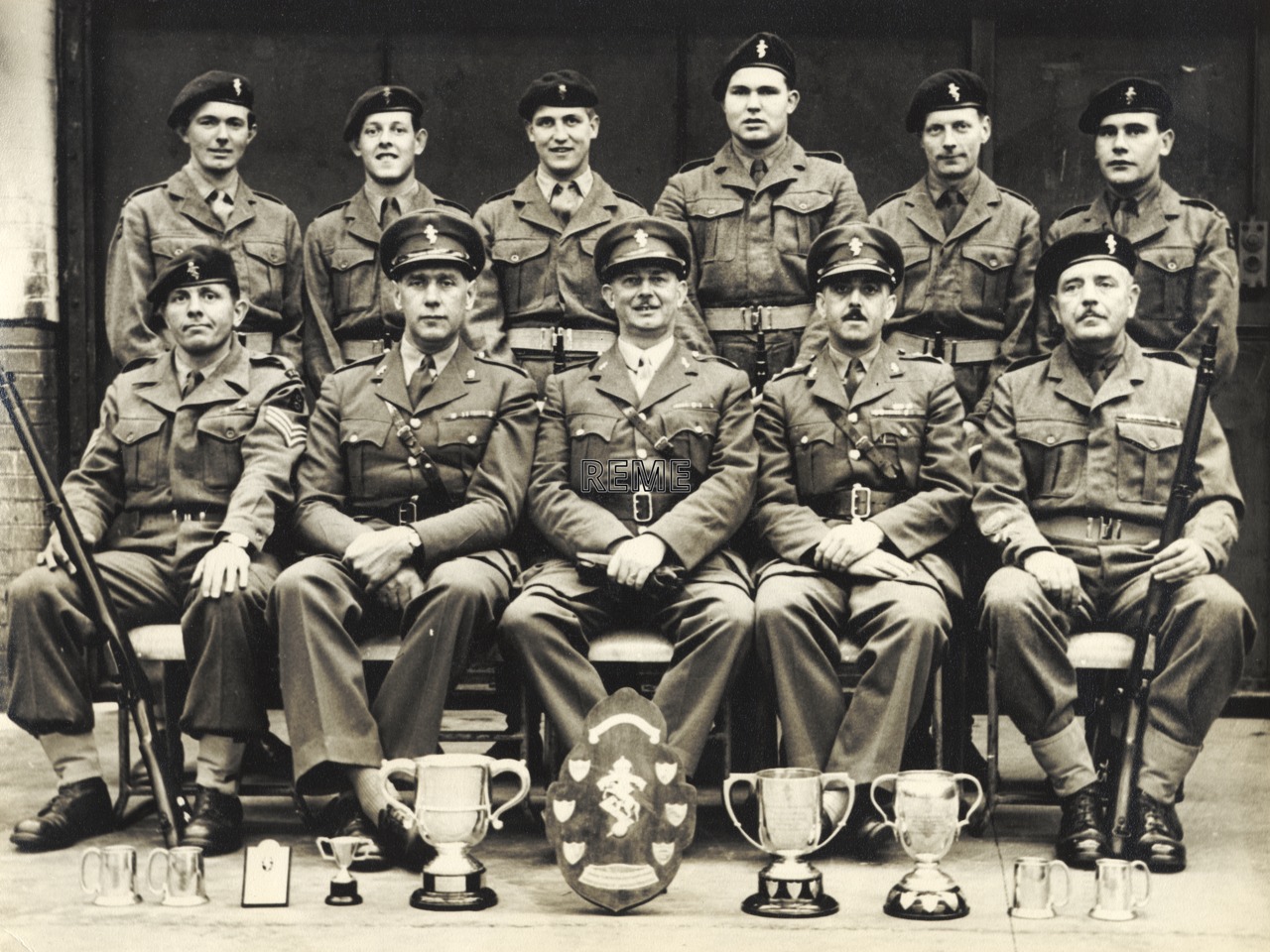 3 Command Workshop, Castle Bromwich, Rifle Shooting Team
Group photograph of the workshop team, with Maj R Andrews, Officer Commanding (OC). Individuals not identified. The team won the team rifle and LMG (Light Machine Gun) Cup at Altcar and the Pirbright Cup at Bisley.
5 June 1959
From the album: 'REME in the UK, Vol I' compiled by the REME Museum. A relevant article was published in the 'REME Magazine', September 1959 issue, pp.238-239. ('The Craftsman' from October 1959).
Buy This Print
Size
Price (inc VAT)
Shipping UK
(6"x4" & 10"x8" £2.50)
(Other £3.99)
Worldwide
(£5.99)
6"x4"
£8.75
10"x8"
£15.50
16"x12"
£25.00
20"x16"
£31.25