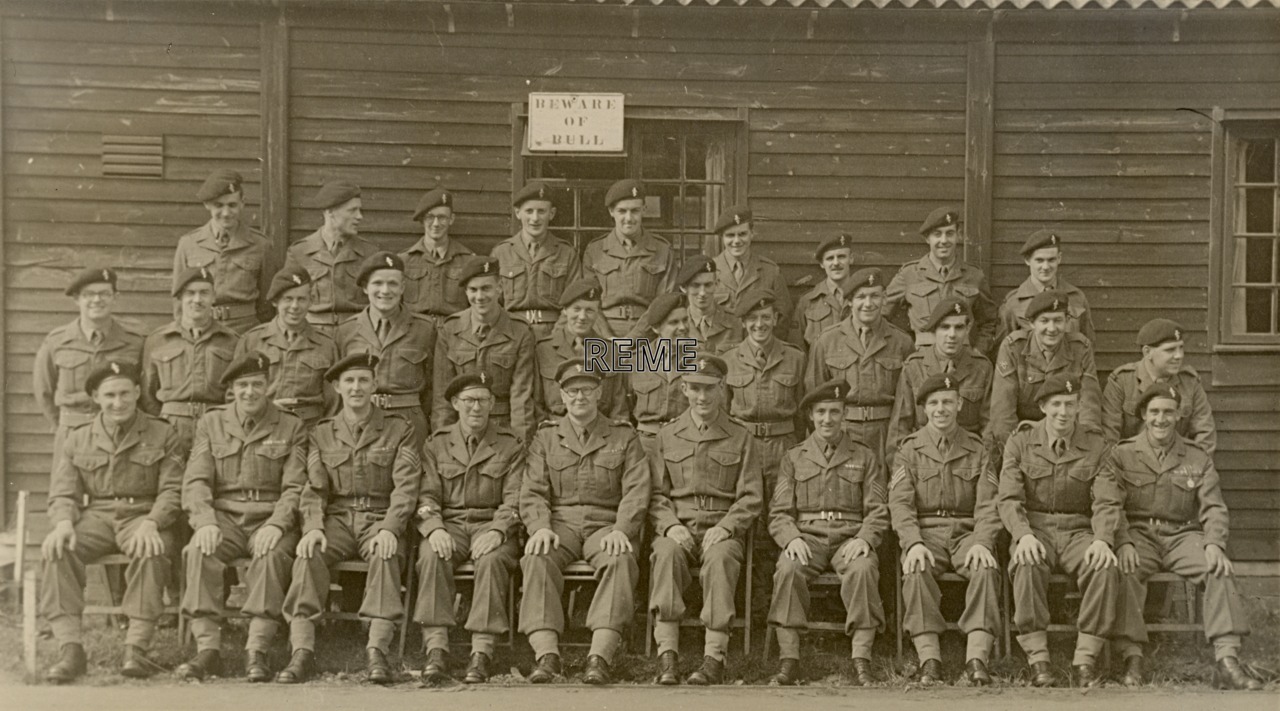 82 Telecommunications Workshop, 1953
Group photograph of 82 Telecommunications Workshop.
Back row, left to right: Craftsmen (Cfn): Newble, Edwards, Matthews, Allen, Slater, Bell, Teal, and Parrish, and Lance Corporal (LCpl) Willis.
Centre row, left to right: Cfn Fishwick, LCpl Handley-Garland, Cfn: Powling, Baldry, Cole, Hill, Redman, Johnson, Batey, and Tasker, LCpl Mitchell, and Cfn Watkins.
Front row, left to right: Corporal (Cpl) Harris, Sergeants (Sgts) Bradford and Gardner, Artificer Quarter Master Sergeant (AQMS) Leach, Officer Commanding (OC) Captain (Capt) Thomasson, Lieutenant (Lt) Harrison, Sgts Whelan and Robinson, Cpl Wingstedt, and Cfn Yeomans.
From the album 'The Army Emergency Reserve – Royal Electrical and Mechanical Engineers'
1953
Buy This Print
Size
Price (inc VAT)
Shipping UK
(6"x4" & 10"x8" £2.50)
(Other £3.99)
Worldwide
(£5.99)
6"x4"
£8.75
10"x8"
£15.50
16"x12"
£25.00
20"x16"
£31.25