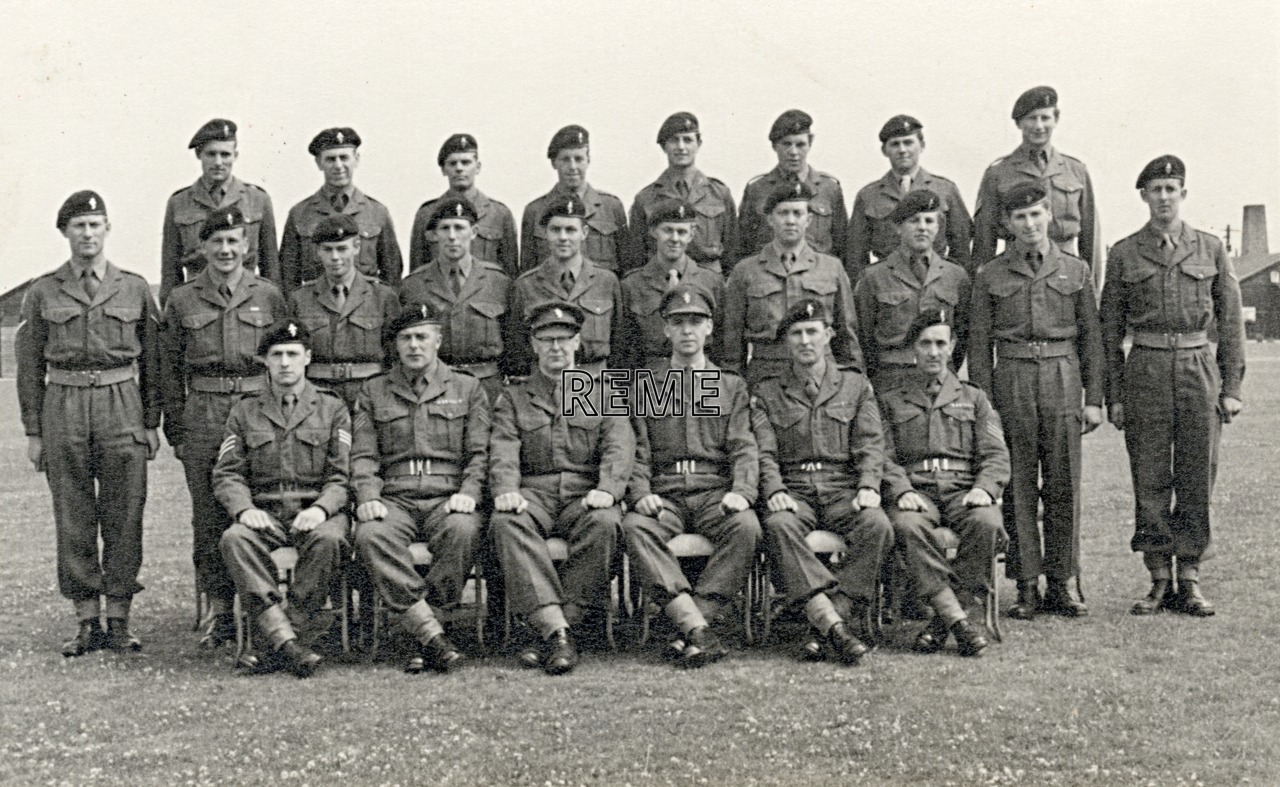 82 Telecommunications Workshop, 1956
Group photograph of 82 Telecommunications Workshop.
Back row, left to right: Lance Corporal (LCpl) Prince, Craftsman (Cfn) Scarbro, Private (Pte) Wakefield, Cfn Preston and Warrender, Pte Lakes, Cfn Norton, and Corporal (Cpl) Robinson.
Centre row, left to right: LCpl Dean, Cfn Richardson, Revis, Backhouse, Jepson, Baker, and Browning, Ptes Pleece and Byrne (Army Catering Corps), and LCpl Barrow.
Front row, left to right: Sergeants (Sgts) King and Bradford, Captain (Capt) Thomasson, Lieutenant (Lt) Bennie, Sgts Gardner and Whelan.
From the album 'The Army Emergency Reserve – Royal Electrical and Mechanical Engineers'
1956
Buy This Print
Size
Price (inc VAT)
Shipping UK
(6"x4" & 10"x8" £2.50)
(Other £3.99)
Worldwide
(£5.99)
6"x4"
£8.75
10"x8"
£15.50
16"x12"
£25.00
20"x16"
£31.25