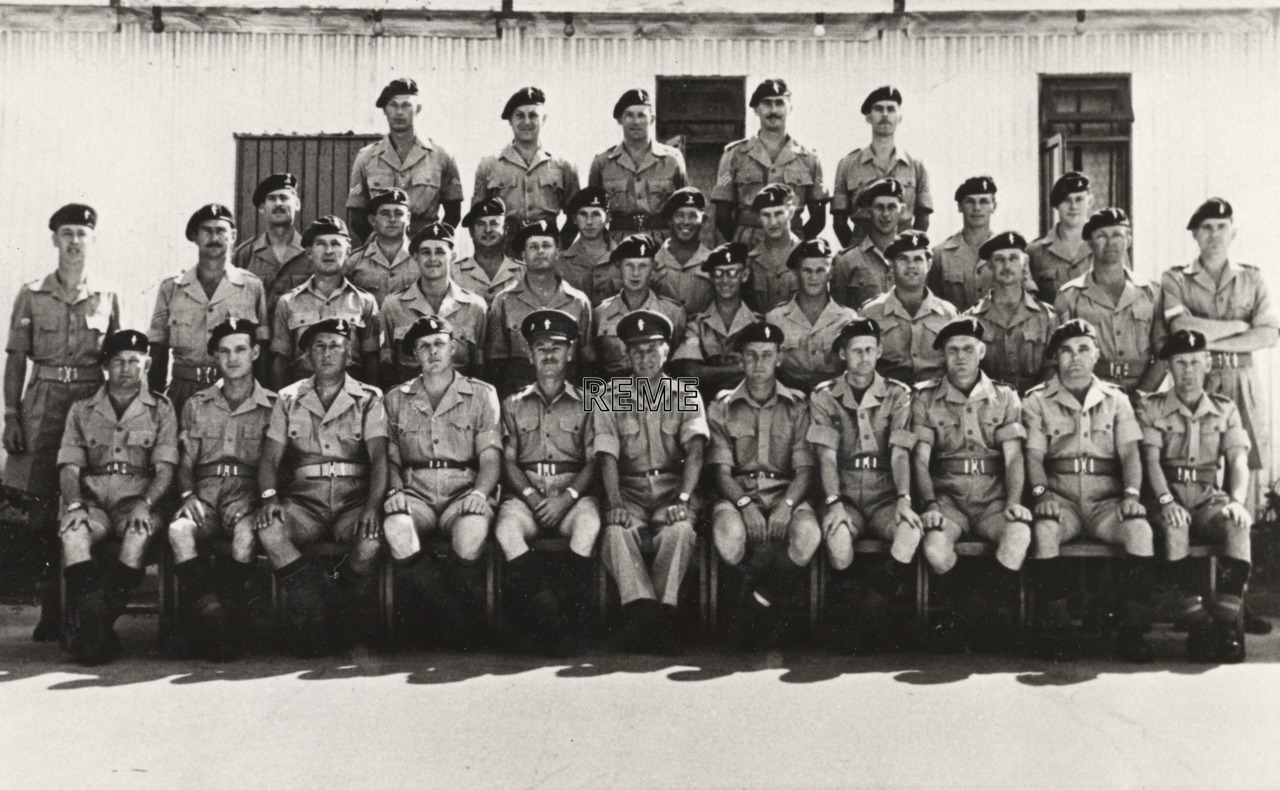 9 Infantry Workshop REME, Cyprus
Group photograph of Non-Commissioned Officers
Back row, Left to Right: Sergeants: Thomas, Brown, Baker, Jeffrey and Reynolds.
Third row: Sergeants: James, Army Pay Corps (APC), Clark, Cox, Millar, Honey (APC), Ackerman, Hustler,  Peters and Sgt Arthur (APC).
Second row: Company Sergeant Major (CSM) Moore, Sergeant Coles, S/S Gould, Hampton, Walker, Grand, Staff Sergeants: Hall, Smale, Layton, Herret and Lobban, Sgt Sheldon (Royal Army Ordnance Corps).
Front row: Artificer Quartermaster Sergeants  (AQMS): Dinmore and Sharpley, Staff Quarter Master Sergeants (SQMS) Hughes (APC) and Fordham (Ordnance), Artificer Sergeant Major (ASM) Ruse, Major Woodroffe, Artificer Quartermaster Sergeants: Dutton,  Pearson and Beaumont, SQMS Powell and SQMS Johnson.
May 1959
Buy This Print
Size
Price (inc VAT)
Shipping UK
(6"x4" & 10"x8" £2.50)
(Other £3.99)
Worldwide
(£5.99)
6"x4"
£8.75
10"x8"
£15.50
16"x12"
£25.00
20"x16"
£31.25