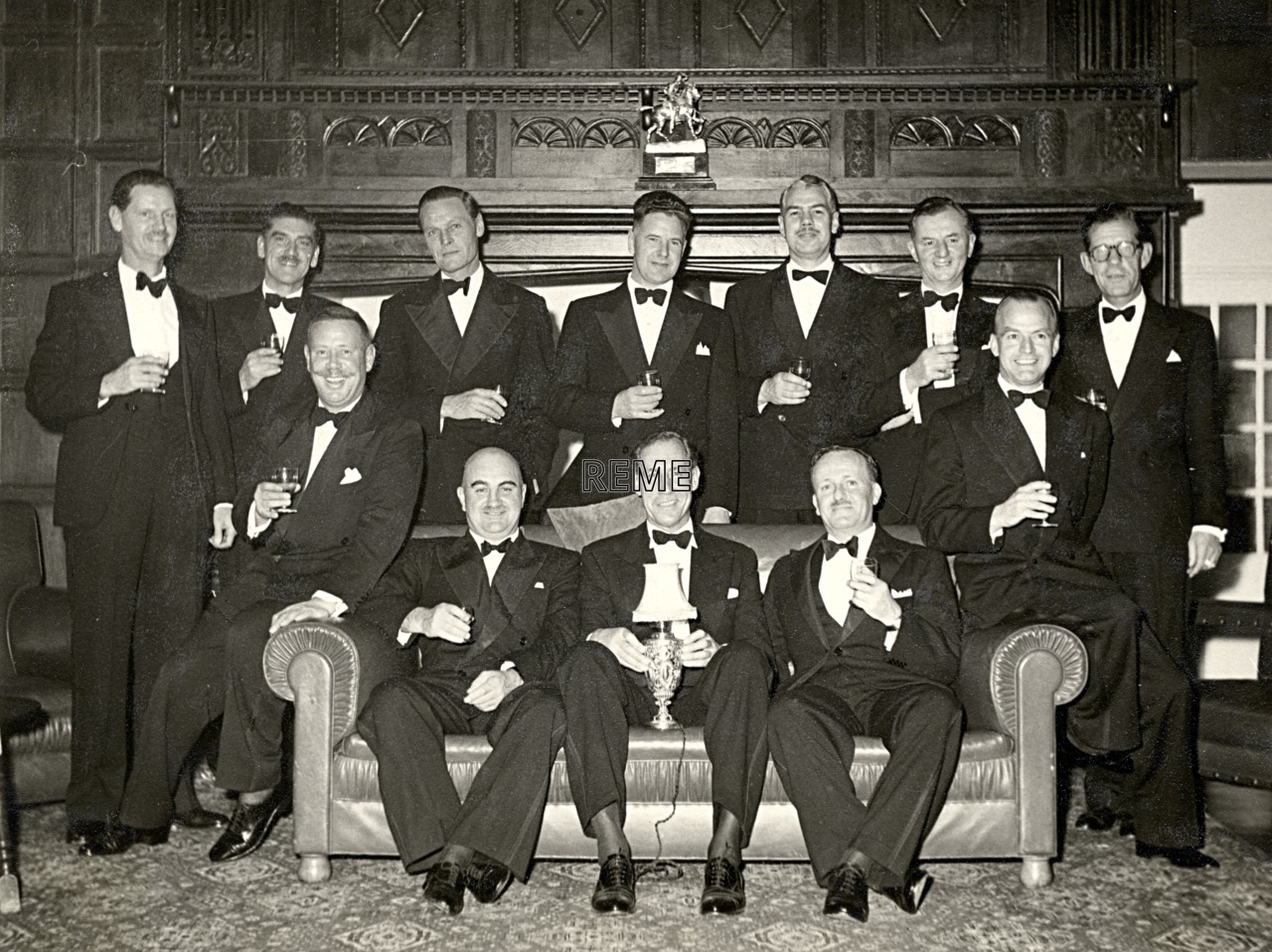 Reunion of the 19th Ordnance Mechanical Engineer (OME) Course, 29 October 1960
Back row : Major A T Burgess, Lieutenant Colonels: R H Arbuckle and D M Wright, Major G E Gray, Colonel R W Eccles and Lieutenant Colonels (Retd): R Glynn-Jones and P J Egan.
Front row: Lieutenant Colonel J R Edgar MBE, Colonel G W H Fellows MBE, Lieutenant Colonel T G Walker, Colonels: J B Strang and R T Barr OBE.
The 19th OME course was originally assembled in September 1939.
(From the album 'OME Courses 1924 – 1939')
1960
Buy This Print
Size
Price (inc VAT)
Shipping UK
(6"x4" & 10"x8" £2.50)
(Other £3.99)
Worldwide
(£5.99)
6"x4"
£8.75
10"x8"
£15.50
16"x12"
£25.00
20"x16"
£31.25