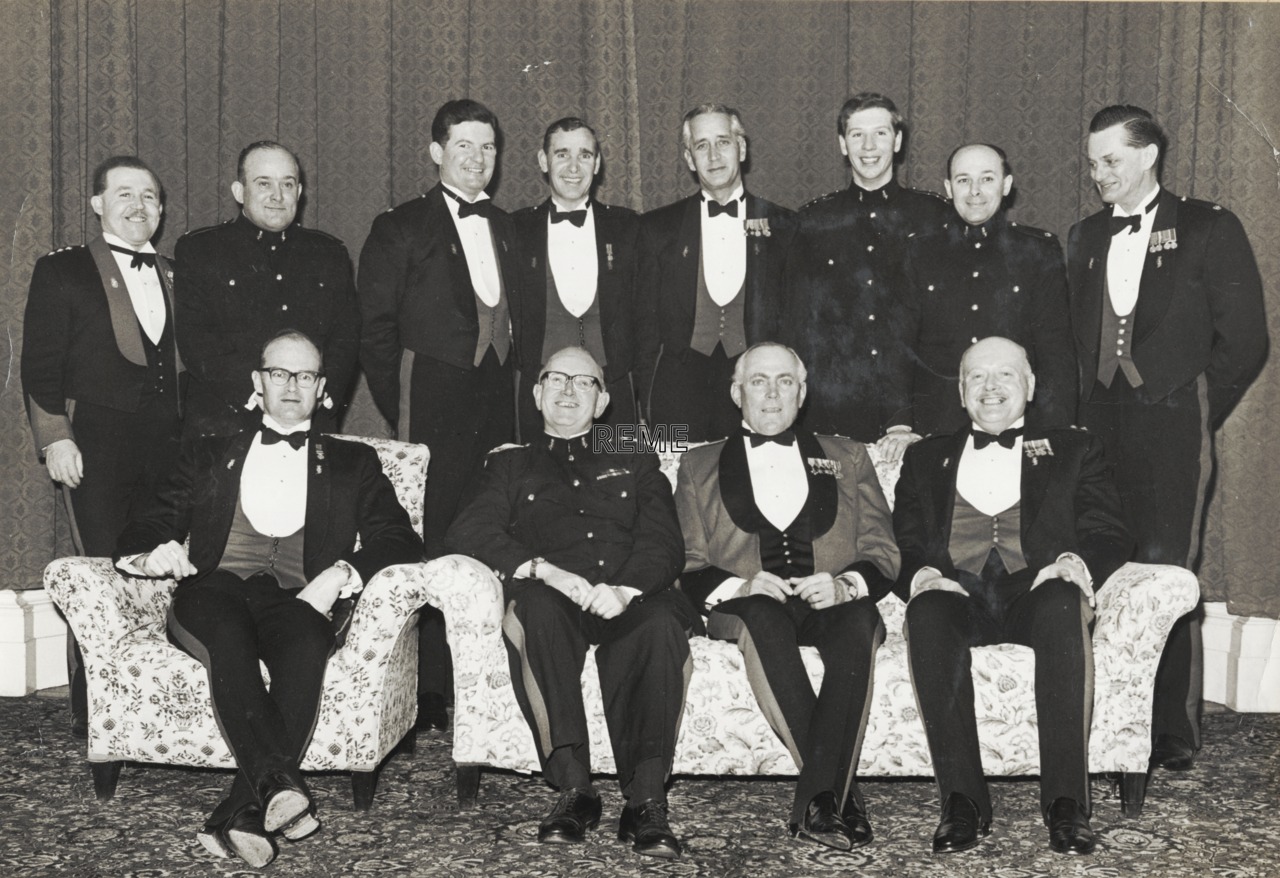 Dinner Night, 26 Command Workshop, January 1968.
Group photograph of participants.
Standing, Left to Right: Majors (Majs): W Dexter, AR Trundle, B Bond, HC Mair and BC Murray; Captain (Capt) TC Sinclair and Majs: W J Rattray and J Percival.
Sitting, L to R: Lieutenant Colonel (Lt Col) JA Stewart, Colonel (Col) R Milligan, Major General (Maj Gen) A McGill, Director of Electrical and Mechanical Engineering (DEME) and Lt Col E J Wilkins, Commanding Officer (CO).
January 1968
From the album: 'REME in the UK, Vol I' compiled by the REME Museum
Buy This Print
Size
Price (inc VAT)
Shipping UK
(6"x4" & 10"x8" £2.50)
(Other £3.99)
Worldwide
(£5.99)
6"x4"
£8.75
10"x8"
£15.50
16"x12"
£25.00
20"x16"
£31.25