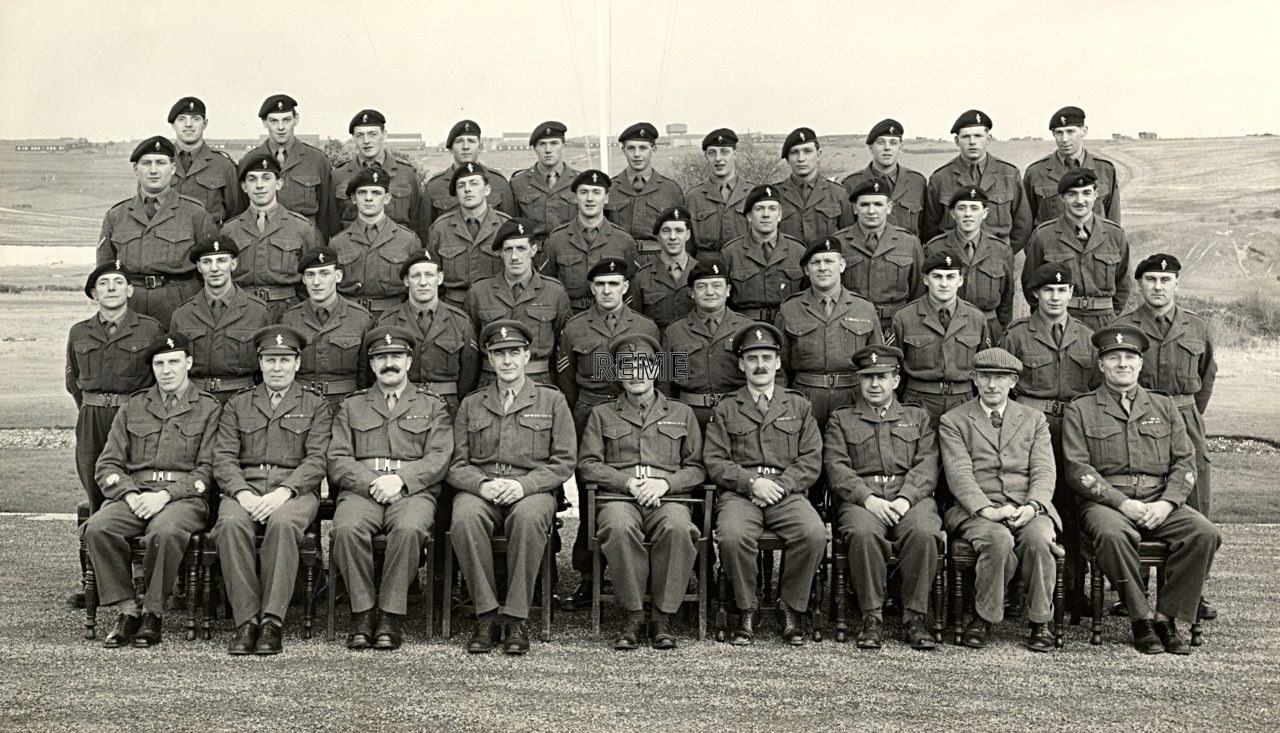 Headquarters Training Brigade REME, February 1957
Back row: Privates Cordiner, Holmes and Watts, Craftsmen Fairbrother and Parkes, Privates Roberts and Willock, Craftsmen Jones, Vandepeer, Scott and Hilton.
Third row: Lance Corporal Gough, Privates Rolfe and Jury, Lance Corporals Stevens and Wood, Corporal Devine, Craftsmen Ralph, Chaffe, Long and Wardle.
Second row: Corporals Craven, Kelso, Benzies and Webb, Sergeant Robertson, Staff Sergeants McRae and Hall, Sergeant Rose, Corporals Reading, Sampson and Giles.
Front row:  Warrant Officer Class 2 (WO2) Chatt, Captains C E G Smith and R Carr, Major L F J Lindsey, Brigadier N Molony, Majors  J R C Allen and T Sergent, Lieutenant Colonel (Retired) H R E C Fraser and  Warrant Officer Class 1 (WO1) Wheeldon.
(From the album 'REME Training Brigade')
February 1957
Buy This Print
Size
Price (inc VAT)
Shipping UK
(6"x4" & 10"x8" £2.50)
(Other £3.99)
Worldwide
(£5.99)
6"x4"
£8.75
10"x8"
£15.50
16"x12"
£25.00
20"x16"
£31.25