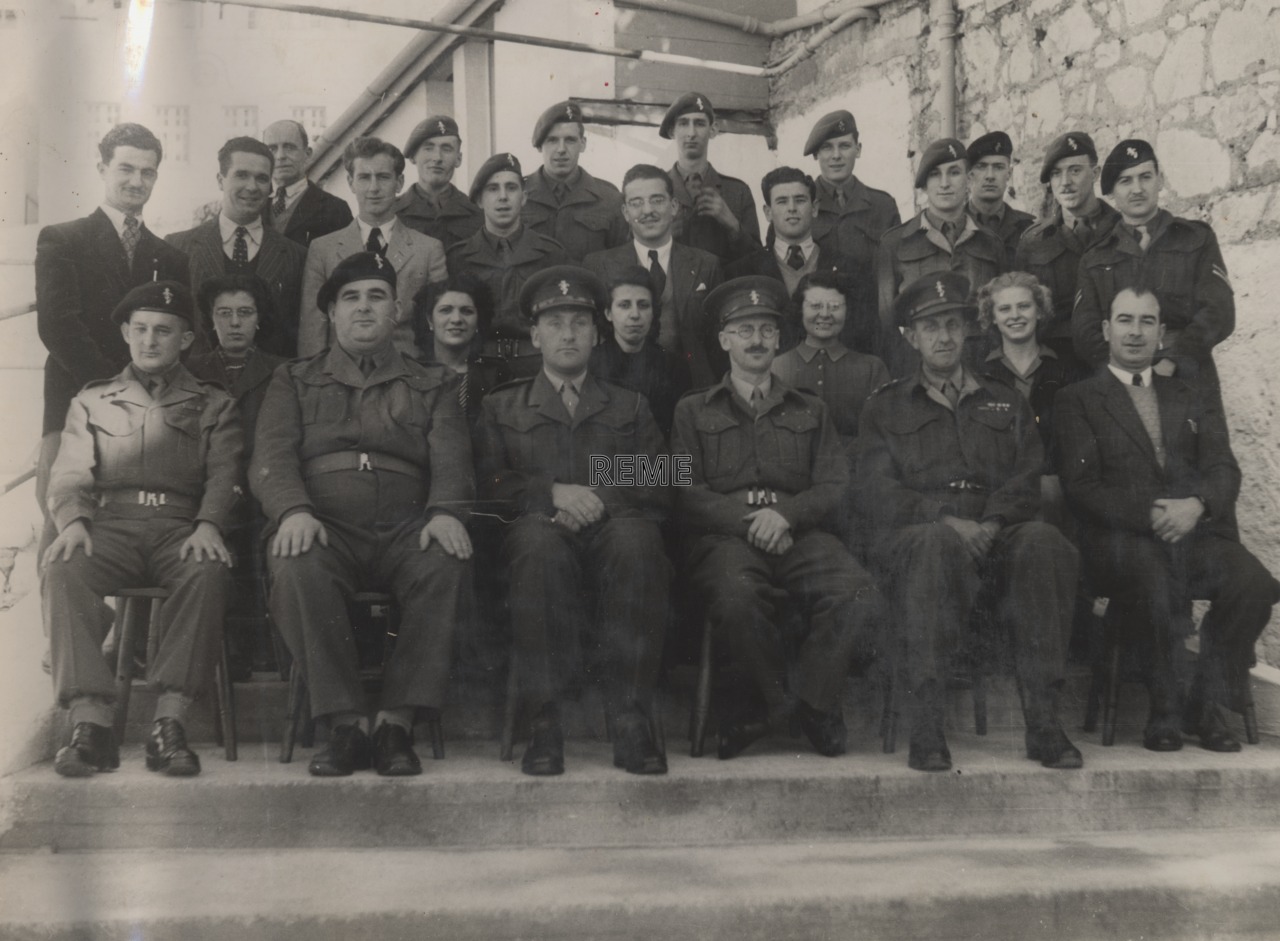 Headquarters REME Gibraltar, St Jago's Barracks, May 1951
This was taken just before St Jago's was relinquished and a move made to a new HQ at Monkey's Cave, originally a convalescent hospital built into the rock on the east side near Bath Road and the REME chambers tunnelled workshops.
Front row: Company Sergeant Major DL Ware, Warrant Officer Class 1 TH Maguire, Captain (Capt) PD Jackson, Lieutenant Colonel RG Wingfield, Capt Andrews, Mr L Acolina (Chief Clerk – Workshop Progress). Other rows not recorded.
From the album 'REME in Gibraltar'
May 1951
Buy This Print
Size
Price (inc VAT)
Shipping UK
(6"x4" & 10"x8" £2.50)
(Other £3.99)
Worldwide
(£5.99)
6"x4"
£8.75
10"x8"
£15.50
16"x12"
£25.00
20"x16"
£31.25