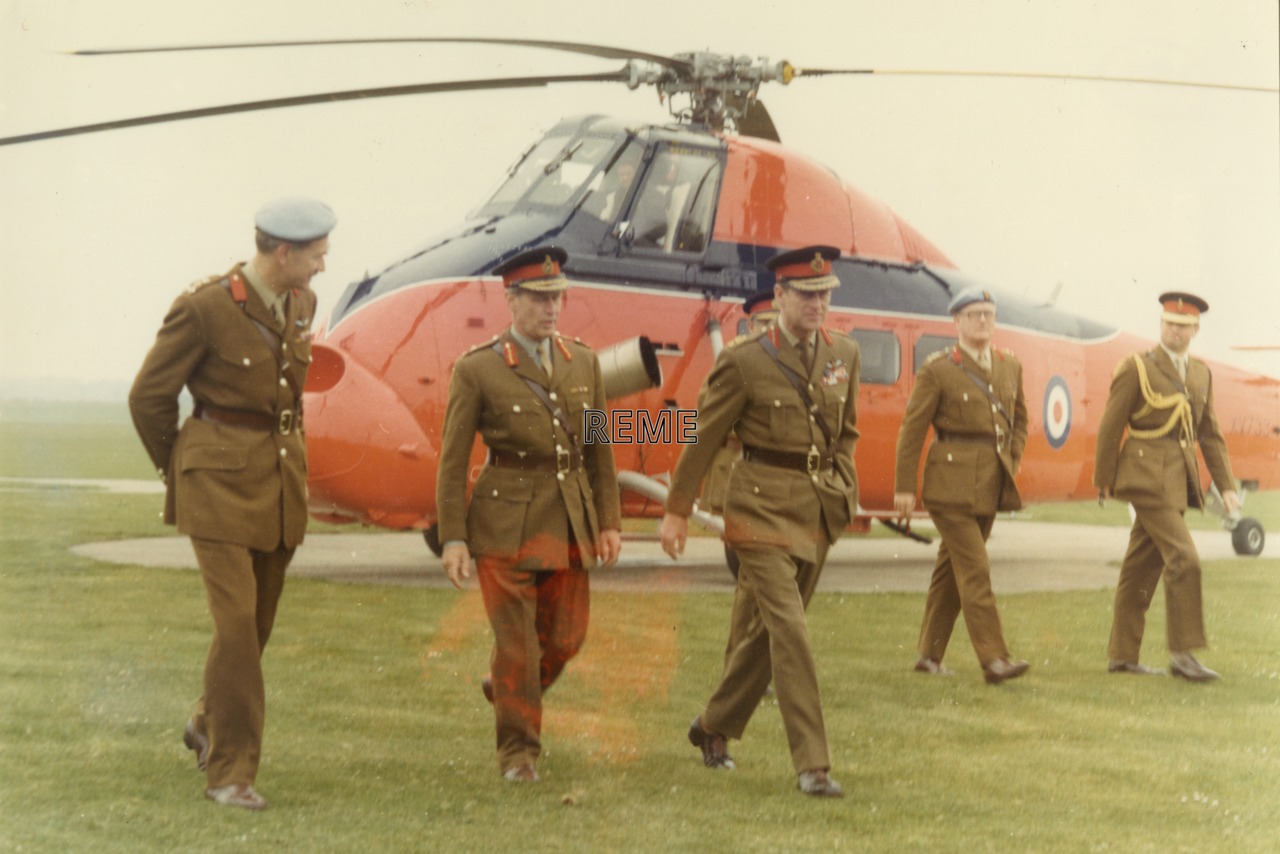 'Visit of His Royal Highness Prince Philip Colonel In Chief REME to Aircraft Technical Service Unit REME'
'Arrival at Middle Wallop. Left to Right: Brigadier (Brig) PE Collins, Commandant Army Air Corps Centre, Major General (Maj Gen) GV Hayward Representative Colonel Commandant REME, His Royal Highness (HRH) Prince Philip, Colonel (Col) FJ Morgan Chief Aircraft Engineer and Major (Maj) Henry Hugh Smith (possibly) Royal Horse Guards and 1st Dragoons (RHG/D) Equerry'.
19 November 1976
From the album: 'H.R.H. Prince Philip, Duke of Edinburgh, Colonel-In-Chief, Volume 1' compiled by the REME Museum.
Buy This Print
Size
Price (inc VAT)
Shipping UK
(6"x4" & 10"x8" £2.50)
(Other £3.99)
Worldwide
(£5.99)
6"x4"
£8.75
10"x8"
£15.50
16"x12"
£25.00
20"x16"
£31.25