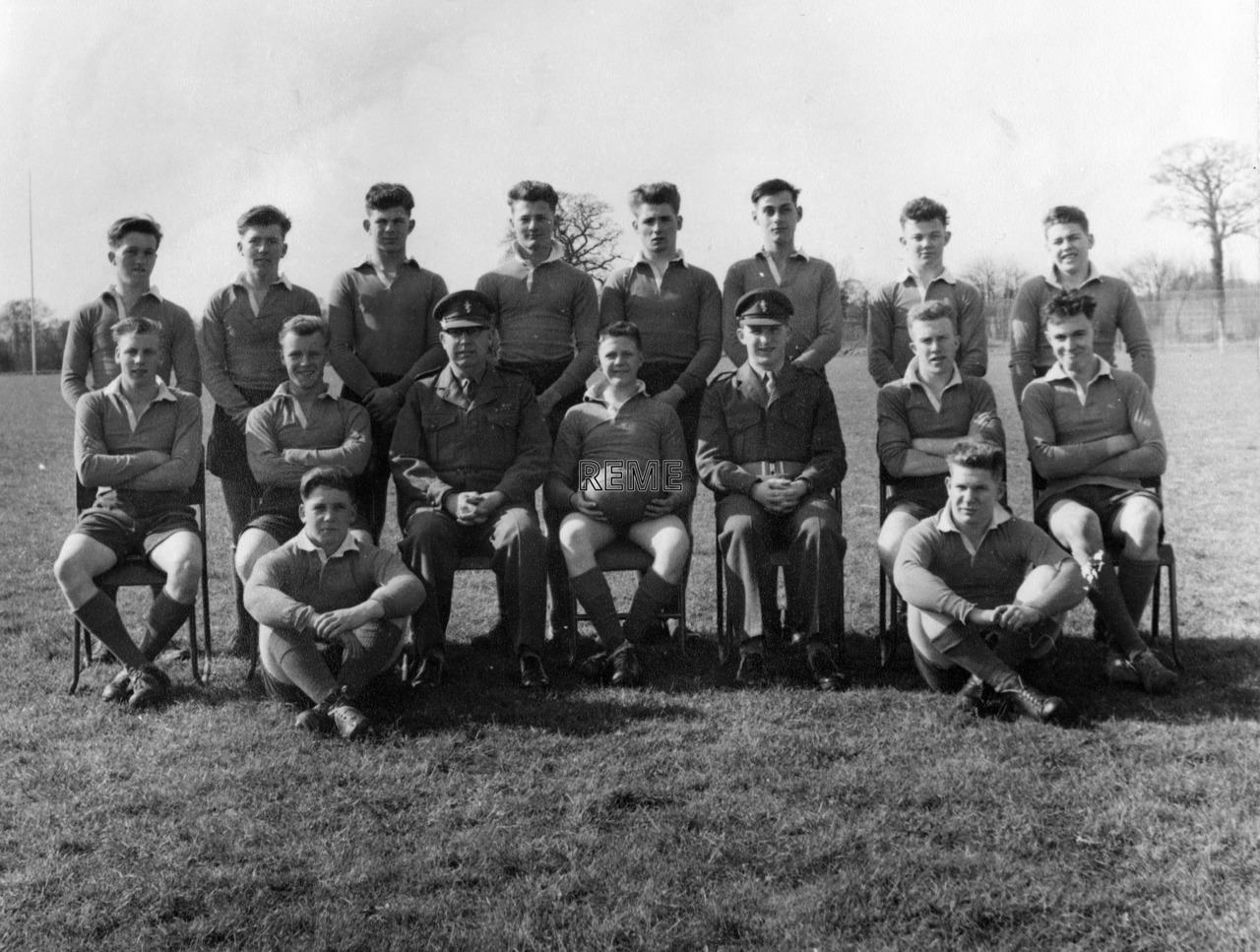 Junior Leaders' Unit REME: Rugby Union XV, 1960 – 1961
Back row, Left  to Right: Saxton, Russell, Schmitt, Walsh, Mellor, Payne, Roberts and Genge.
Centre row, Left to Right: Currie, White, Major S J Wilson, Paine (Team Captain), Captain S O Smith, Edgar and Kay.
Front row, Left to Right: Rafferty and Jackson.
(From the album 'Junior Leader Unit REME January 1959 – August 1967')
1960 – 1961
Buy This Print
Size
Price (inc VAT)
Shipping UK
(6"x4" & 10"x8" £2.50)
(Other £3.99)
Worldwide
(£5.99)
6"x4"
£8.75
10"x8"
£15.50
16"x12"
£25.00
20"x16"
£31.25