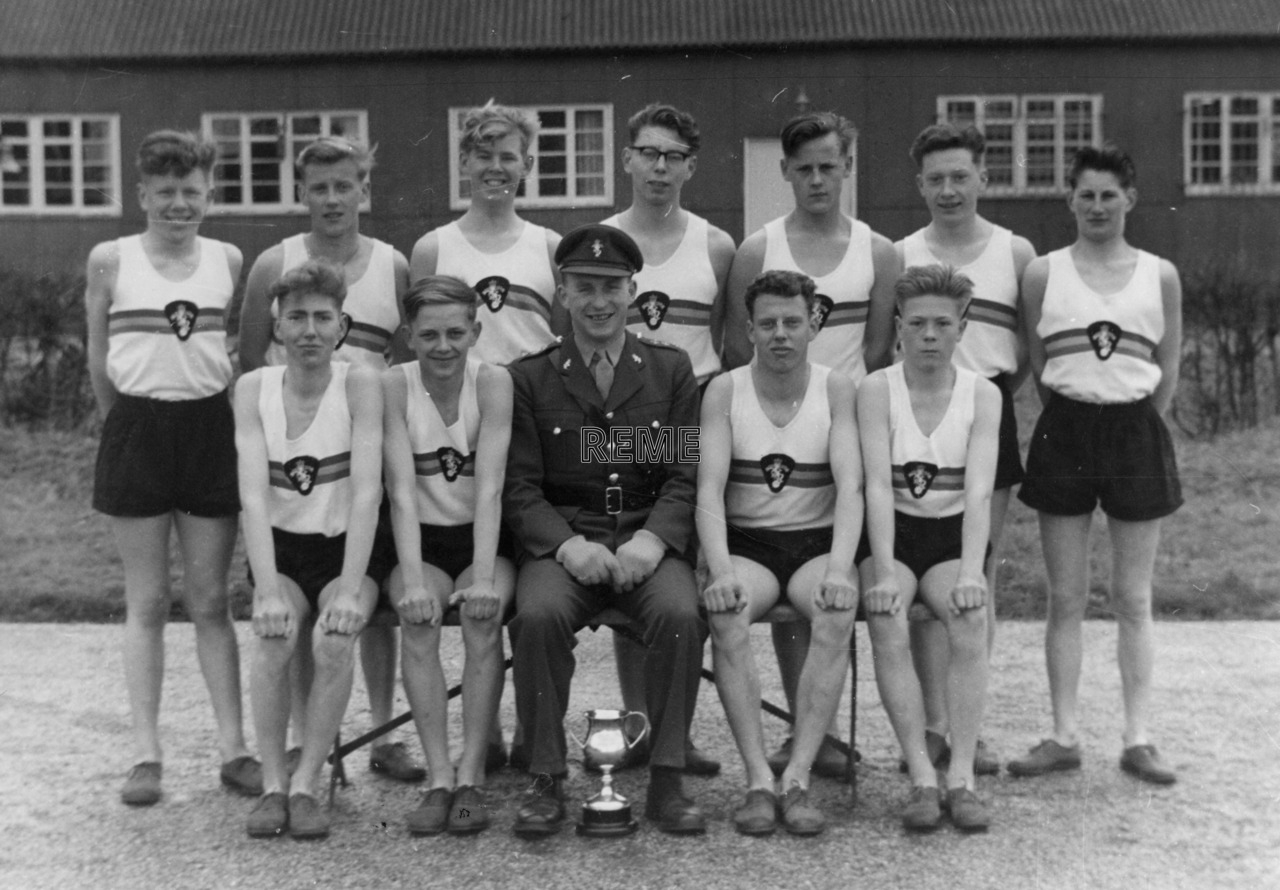 Junior Leaders' Unit REME: Cross Country Team 1962
Standing, Left to Right: Robertson, Johnson, Crosbie, Price, Tolfrey, Wishart and Wharton.
Seated, Left to Right: Stapleton, Webber, Captain S O Smith, Henry and Harman. Stapleton and Henry represented Berkshire Youth in inter-county championships.
The team were winners of the Berkshire Youth Cross Country Cup.
(From the album 'Junior Leader Unit January 1959 – August 1967')
1962
Buy This Print
Size
Price (inc VAT)
Shipping UK
(6"x4" & 10"x8" £2.50)
(Other £3.99)
Worldwide
(£5.99)
6"x4"
£8.75
10"x8"
£15.50
16"x12"
£25.00
20"x16"
£31.25