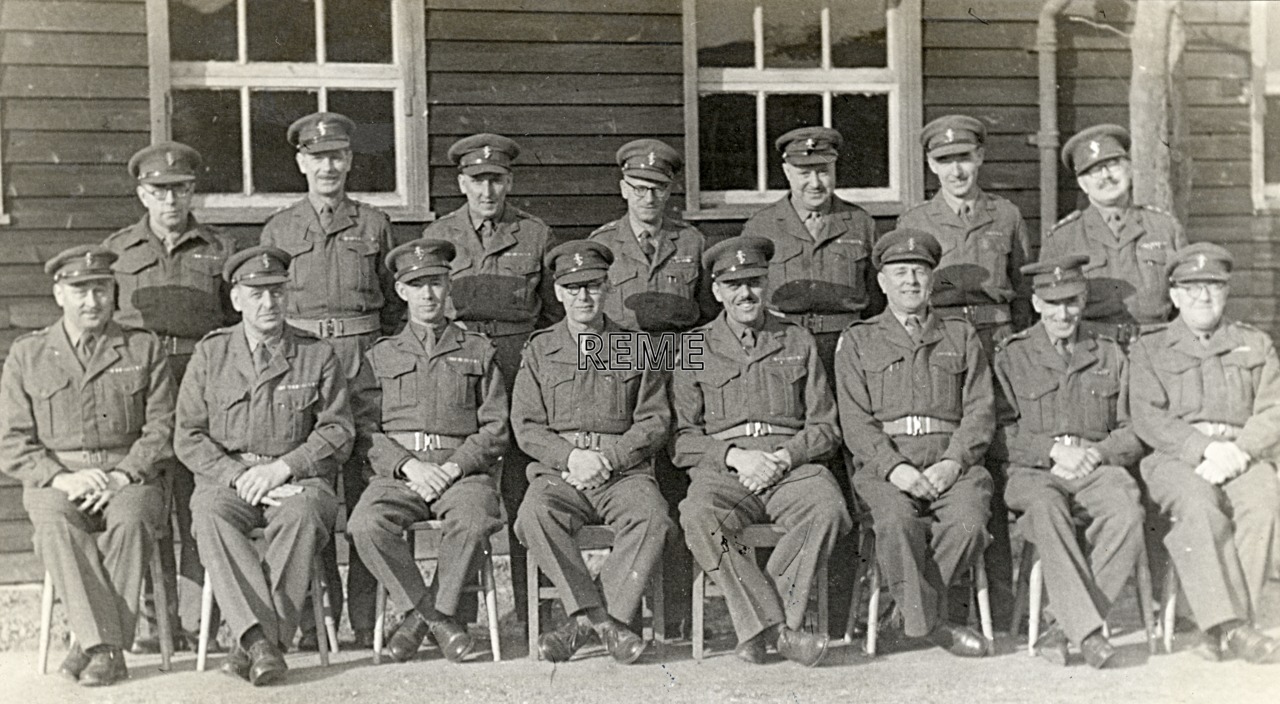 No 1 Territorial Army (TA)/Personal Staff Officer (PSO) Course, 28 January to 11 February 1954
Group photograph of no. 1 TA/PSO Course.
Back row: Captains (Capts) Mayers, Crouch, O'Rourke, Whitaker, Redstow, MacFarlane and Johnson TD
Front row: Capts Preston and Freeman, Majors Woodward, Woolford, Garner and Cheetham, and Capts Gavin and Hall.
28 January to 11 February, 1954
Buy This Print
Size
Price (inc VAT)
Shipping UK
(6"x4" & 10"x8" £2.50)
(Other £3.99)
Worldwide
(£5.99)
6"x4"
£8.75
10"x8"
£15.50
16"x12"
£25.00
20"x16"
£31.25