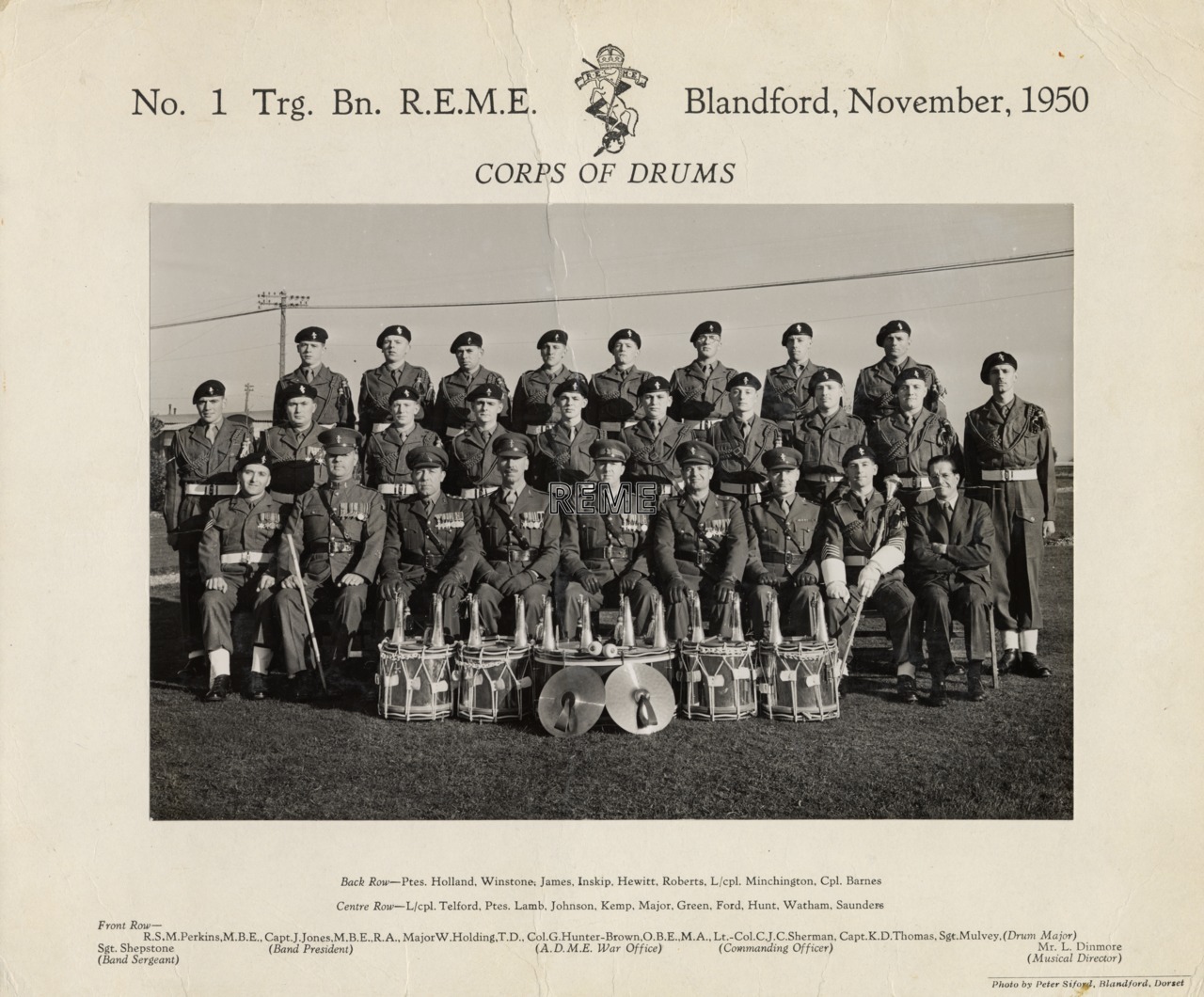 No 1 Training Battalion REME, Corps of Drums, Blandford
Back row, Left  to Right: Privates Holland, Winstone, James, Inskip, Hewitt and Roberts, Lance Corporal Minchington and Corporal Barnes.
Centre row, Left to Right: Lance Corporal Telford, Privates: Lamb, Johnson, Kemp, Major, Green, Ford, Hunt, Watham and Saunders.
Front row, Left to Right: Sergeant Shepstone (Band Sergeant), Regimental Sergeant Major (RSM) Perkins MBE, Captain Jones MBE, RA and Band President, Major W Holding TD, Colonel G Hunter-Brown OBE, MA, Lieutenant Colonel C J C Sherman (Commanding Officer), Captain K D Thomas, Sergeant Mulvey (Drum Major) and Mr L Dinmore (Musical Director).
November 1950
Buy This Print
Size
Price (inc VAT)
Shipping UK
(6"x4" & 10"x8" £2.50)
(Other £3.99)
Worldwide
(£5.99)
6"x4"
£8.75
10"x8"
£15.50
16"x12"
£25.00
20"x16"
£31.25