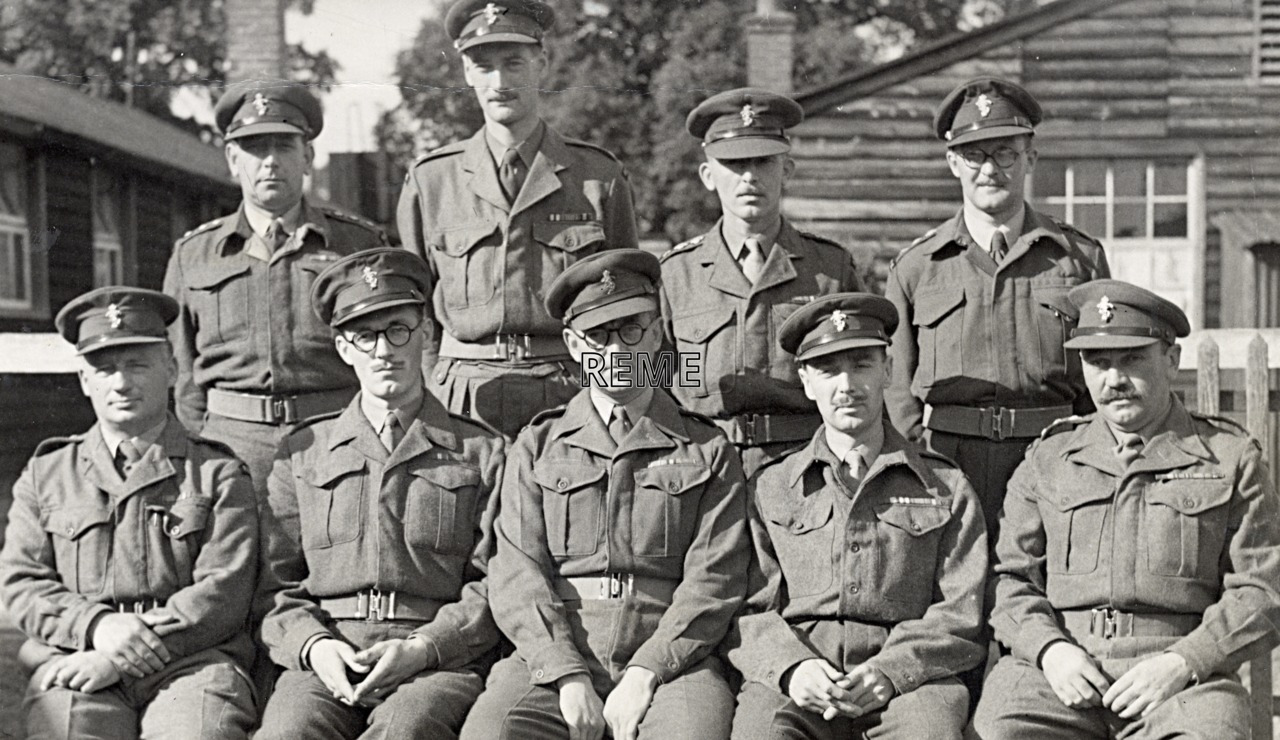 No 3 Army Emergency Reserve (AER) Course, 24 August to 5 September 1953
Group photograph of no 3 AER Course.
Back row: Captains (Capts): CD Coppock, RA Walters, W Metcalfe, and RH Hastie.
Front row: Capts: RB Horn, F Williams, and AW Badcock, Lieutenant (Lt) KP Harris, and Capt C Parmee.
From the album 'The Army Emergency Reserve – Royal Electrical and Mechanical Engineers'
24 August to 5 September 1953
Buy This Print
Size
Price (inc VAT)
Shipping UK
(6"x4" & 10"x8" £2.50)
(Other £3.99)
Worldwide
(£5.99)
6"x4"
£8.75
10"x8"
£15.50
16"x12"
£25.00
20"x16"
£31.25