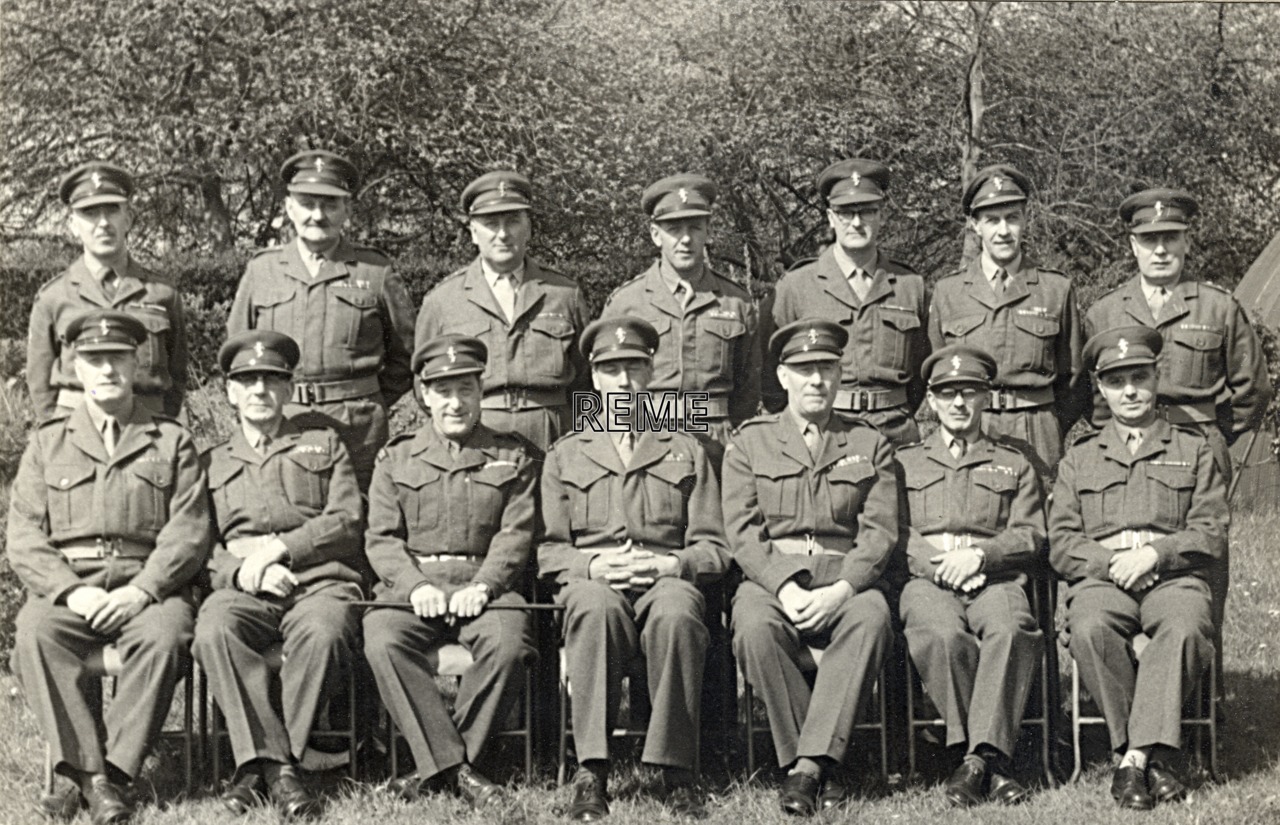 No 3 Territorial Army (TA)/Personal Staff Officer (PSO) Course, 20 April to 4 May 1960
Group photograph of no 3 TA/PSO Course.
Back row: Captains (Capts): Locker, Lennard MBE, Munday, Page, Coad, Gauzley, and Warnock-Smith.
Front row: Capts: Skaith, Reat, Directing Staff, Directing Staff, Major Moore, and Capts: Wheatley and Smith.
From the album 'The Army Emergency Reserve – Royal Electrical and Mechanical Engineers'
20 April to 4 May 1960
Buy This Print
Size
Price (inc VAT)
Shipping UK
(6"x4" & 10"x8" £2.50)
(Other £3.99)
Worldwide
(£5.99)
6"x4"
£8.75
10"x8"
£15.50
16"x12"
£25.00
20"x16"
£31.25