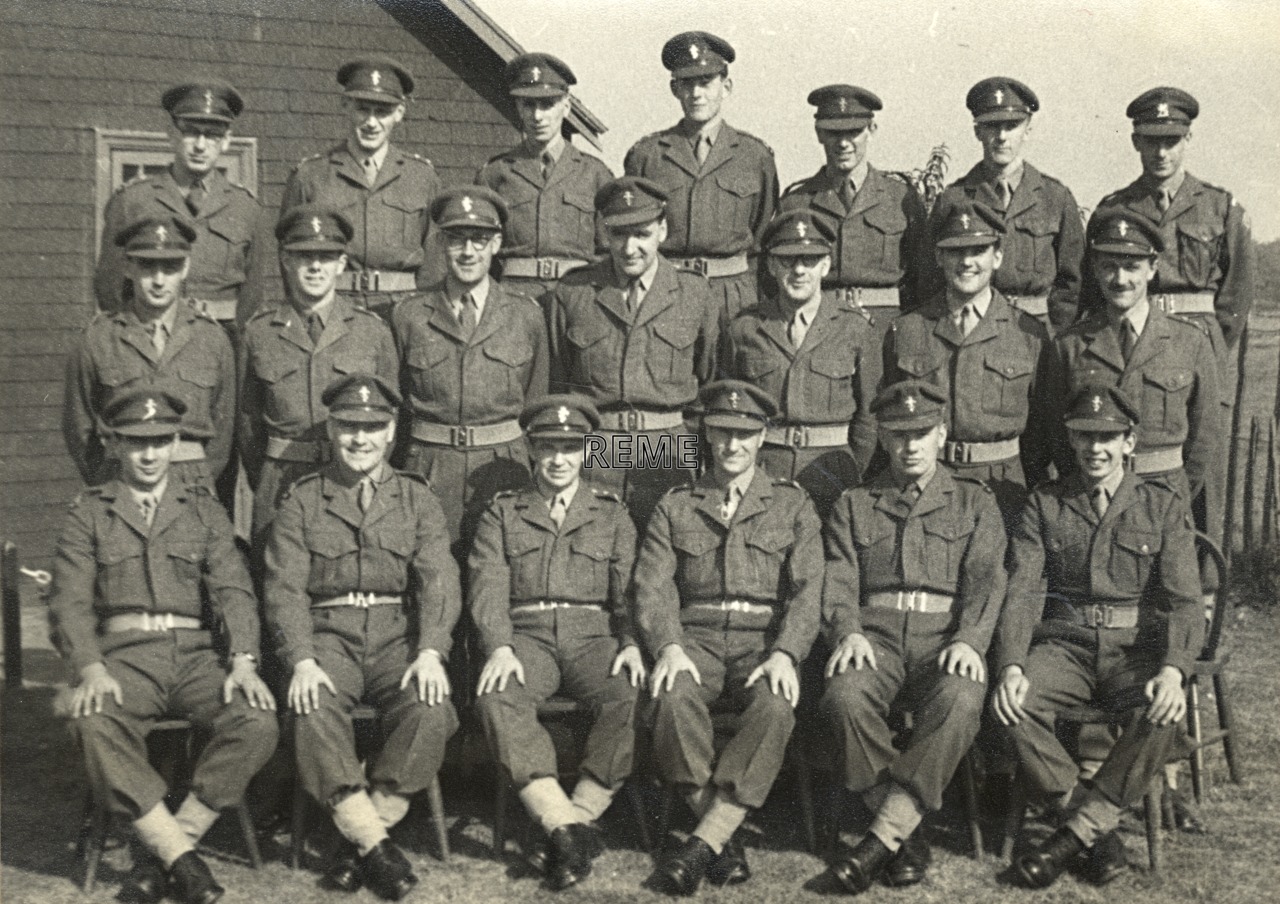 No 6 Regular Officers' Refresher (Workshop Practice) Course, REME Officers' School, 1959 – 1960
Back row: Lieutenants A J Terry, J C Ashton, D J Fry and A G Staniforth (alternatively Stainforth), Captain R M Hancock, Lieutenants B D Porter and M W Wadham.
Middle row: Lieutenants E W Mabbett, J D C Griffiths and B M Lickman, Captain L B Taylor, Lieutenants B D Gotts, P T Chappell and P J Britton.
Front row: Lieutenants P B Shaw and M A Gardner, Captains D B Watkins-Rees and T Holt, Second Lieutenant C J Derbyshire and Lieutenant P W Duke.
13 August 1959 – 20 January 1960
Buy This Print
Size
Price (inc VAT)
Shipping UK
(6"x4" & 10"x8" £2.50)
(Other £3.99)
Worldwide
(£5.99)
6"x4"
£8.75
10"x8"
£15.50
16"x12"
£25.00
20"x16"
£31.25