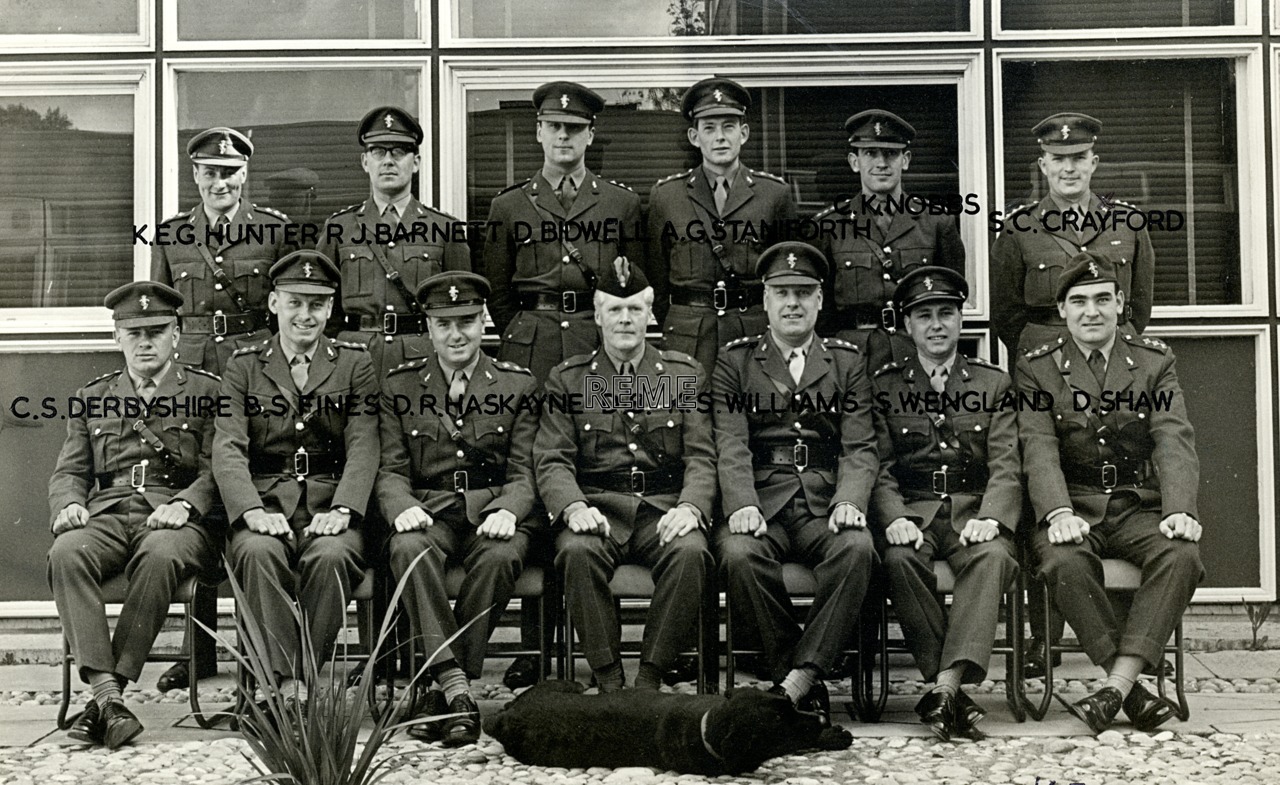 Group Photograph: No 7 Junior Tactics, REME Officers' School
Back row, Left to Right (L to R): K E G Hunter, R J Barnett, D Bidwell, A G Staniforth, C K Nobbs and S C Crayford. Front row, L to R: C S Derbyshire, B S Fines, D R Haskayne, Directing Staff (not named), K S Williams, S W England and D Shaw.
28 April to 2 June 1965
From the album: 'Course Photographs REME Officers' School 1952-1976' compiled by the REME Museum.
Buy This Print
Size
Price (inc VAT)
Shipping UK
(6"x4" & 10"x8" £2.50)
(Other £3.99)
Worldwide
(£5.99)
6"x4"
£8.75
10"x8"
£15.50
16"x12"
£25.00
20"x16"
£31.25