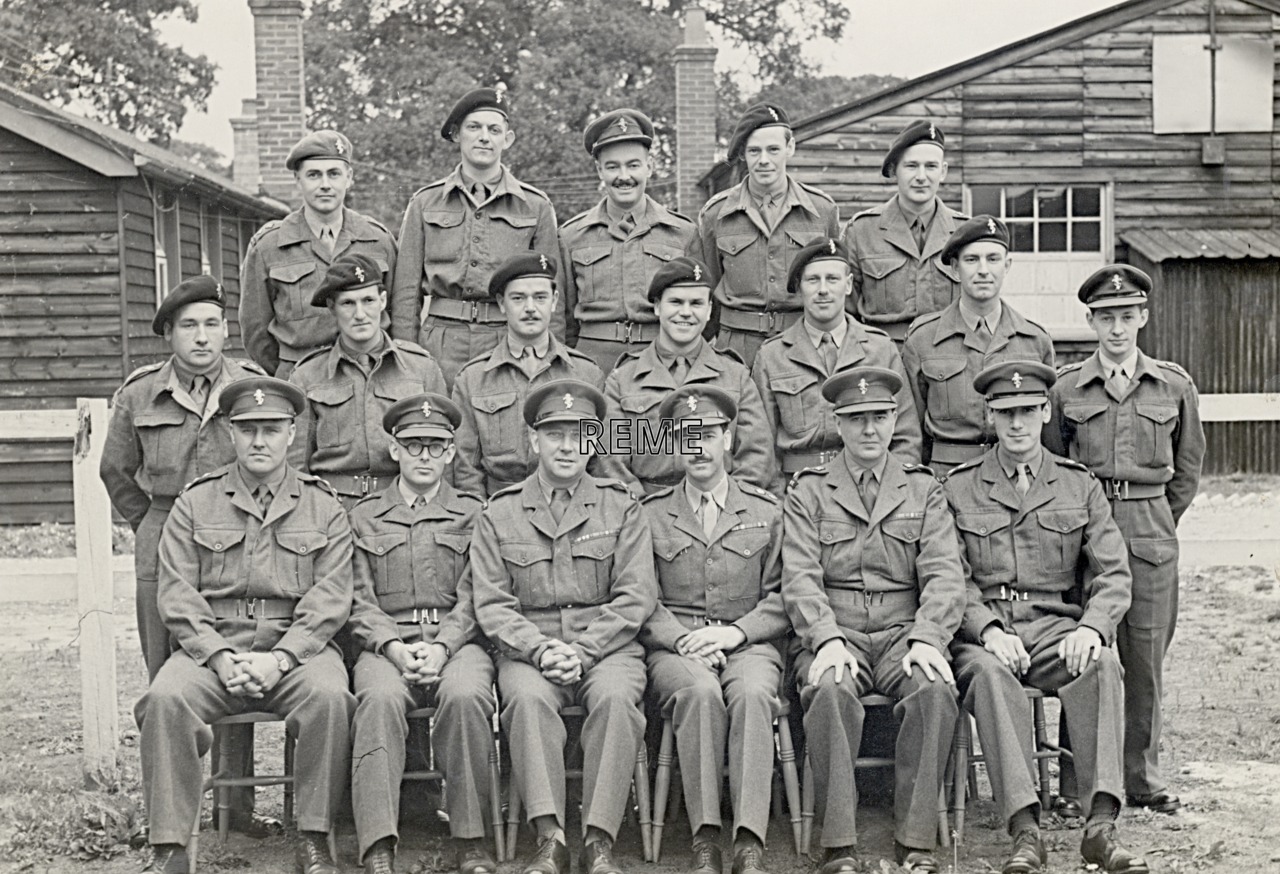 No 9 Reserve Officers' Course, 31 August to 9 September 1952
Group photograph of no 9 Reserve Officers' Course.
Back row: Lieutenant (Lt) JM Anderson, Second Lieutenants (2Lts): EH Wise and JL Bulley, and Lts: EA Martin and E Nixon.
Middle row: Captain (Capt) GC Adams, 2Lts: M MacIver and DE Hendry, Lt M Potts, 2Lts JAR Beswick and J Mawson, and Lt PB Taylor.
Front row: Capt HD Sparshatt, Lt FJF Smith, Capt MG Hide, Lieutenant Colonel Pirie, Capt WJ Barrey, and Lt PH Lee.
From the album 'The Army Emergency Reserve – Royal Electrical and Mechanical Engineers'
31 August to 9 September 1952
Buy This Print
Size
Price (inc VAT)
Shipping UK
(6"x4" & 10"x8" £2.50)
(Other £3.99)
Worldwide
(£5.99)
6"x4"
£8.75
10"x8"
£15.50
16"x12"
£25.00
20"x16"
£31.25