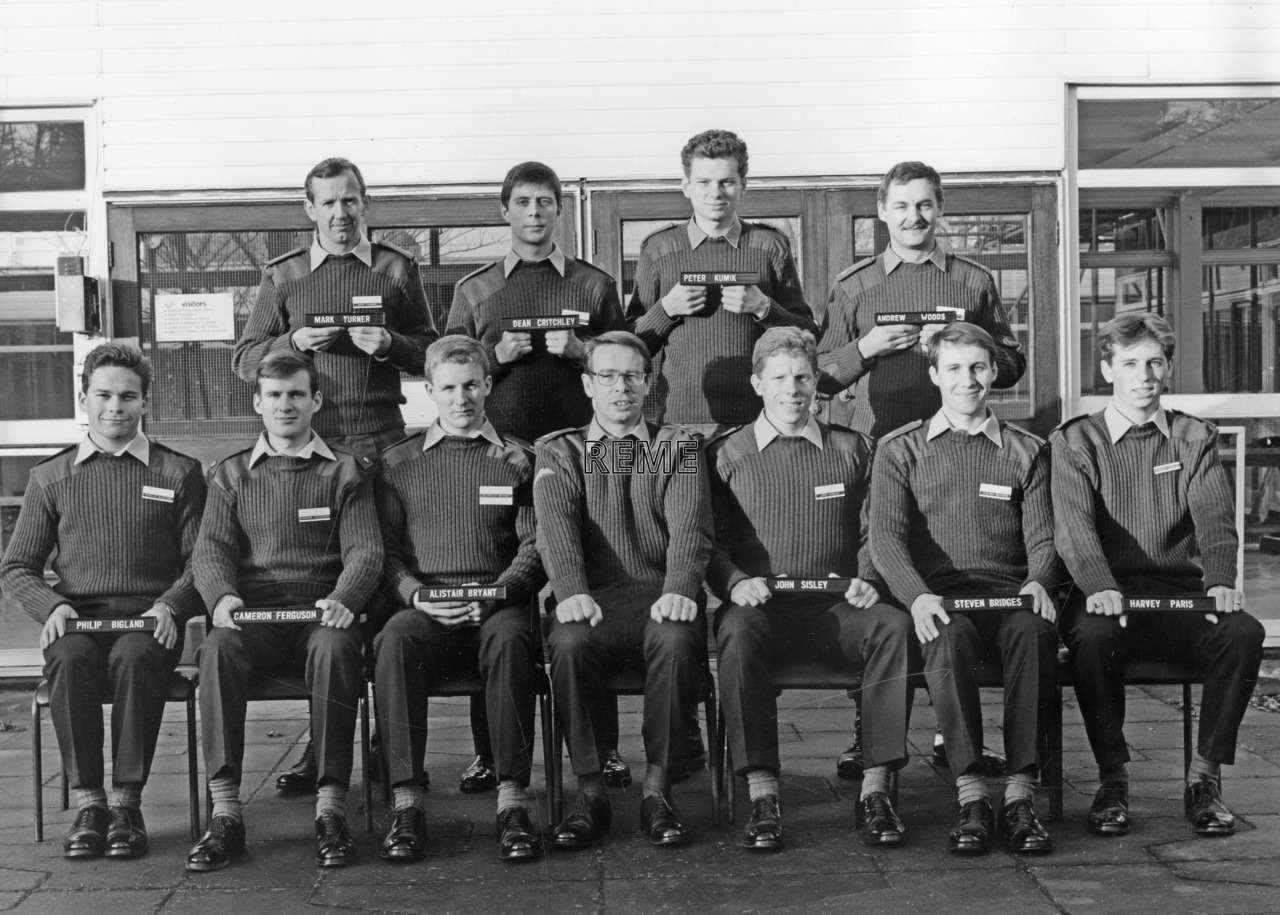 No 95 Regular Young Officers' Course, REME Officers School, Arborfield.
Back row: Mark Turner, Dean Critchley, Peter Kumik and Andrew Woods.
Front row: Phillip Bigland, Cameron Ferguson, Alistair Bryant, Lt Col (Lieutenant Colonel) Peter Gibson, DS (Directing Staff), John Sisley, Steven Bridges and Harvey Paris.
From the album: 'Regular Young Officers' Courses, 1980-1989, REME Officers' School, Arborfield'.
Buy This Print
Size
Price (inc VAT)
Shipping UK
(6"x4" & 10"x8" £2.50)
(Other £3.99)
Worldwide
(£5.99)
6"x4"
£8.75
10"x8"
£15.50
16"x12"
£25.00
20"x16"
£31.25