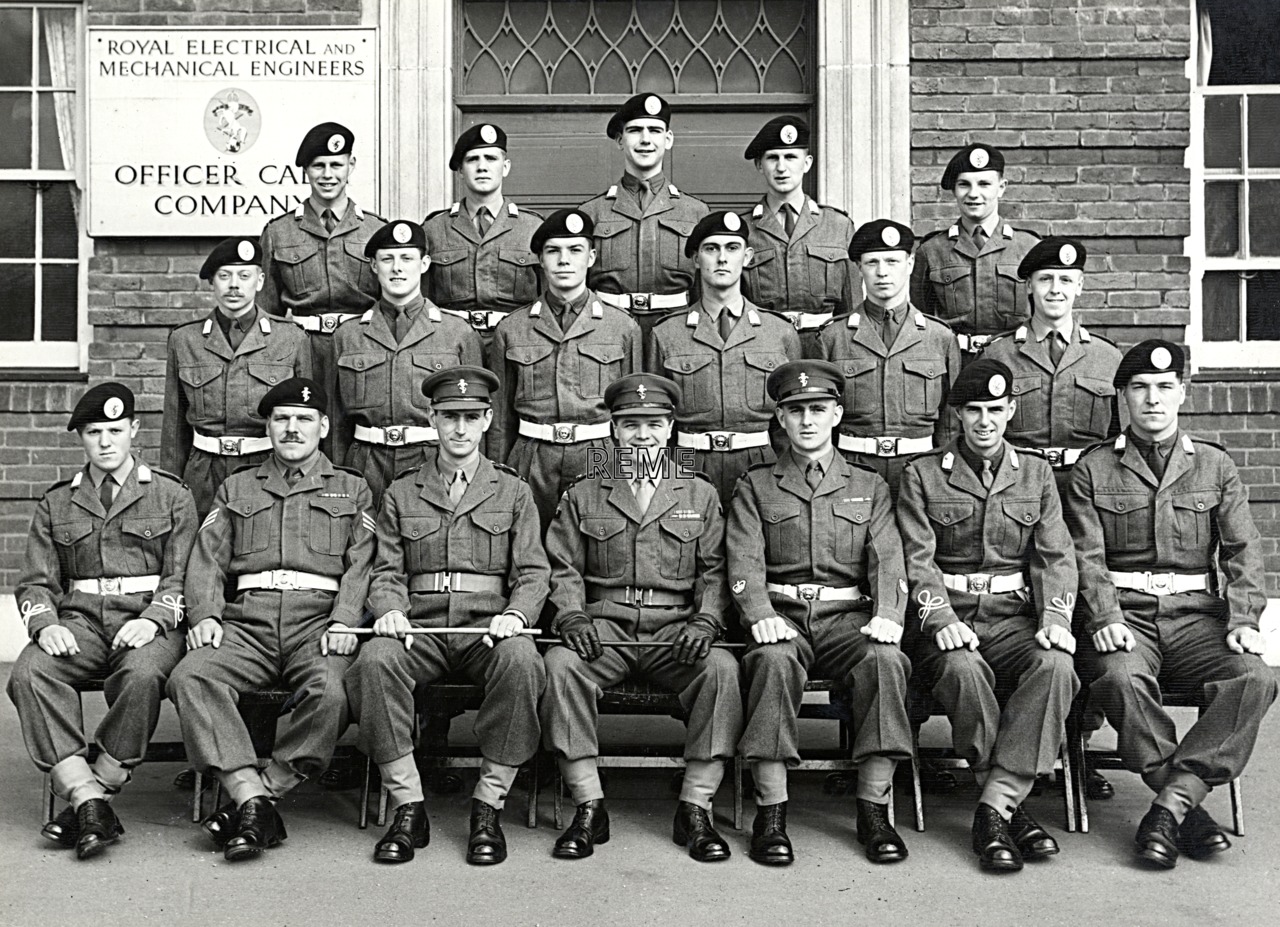 No 47, Cadet Officer General Course, Bordon: April 1957
Back row – Officer Cadets: R E Dolby, J H Schippel, C J  Kearton, W S Witts and L T Wynne.
Centre row – Officer Cadets: G R  Tilt, I S Davies, N A Jackson, J M Henderson, D I Fewings and J A W  Bryans.
Front row – Officer Cadet M J. Scott-Taggart, Sergeant J A  Woodcock, Captain D F Dudbridge, Major E G Bailey, Warrant Officer Class 2 (Company Sergeant Major) G G Beere, Officer Cadets: R R S  Clegg and P V Crooks.
1957
Buy This Print
Size
Price (inc VAT)
Shipping UK
(6"x4" & 10"x8" £2.50)
(Other £3.99)
Worldwide
(£5.99)
6"x4"
£8.75
10"x8"
£15.50
16"x12"
£25.00
20"x16"
£31.25