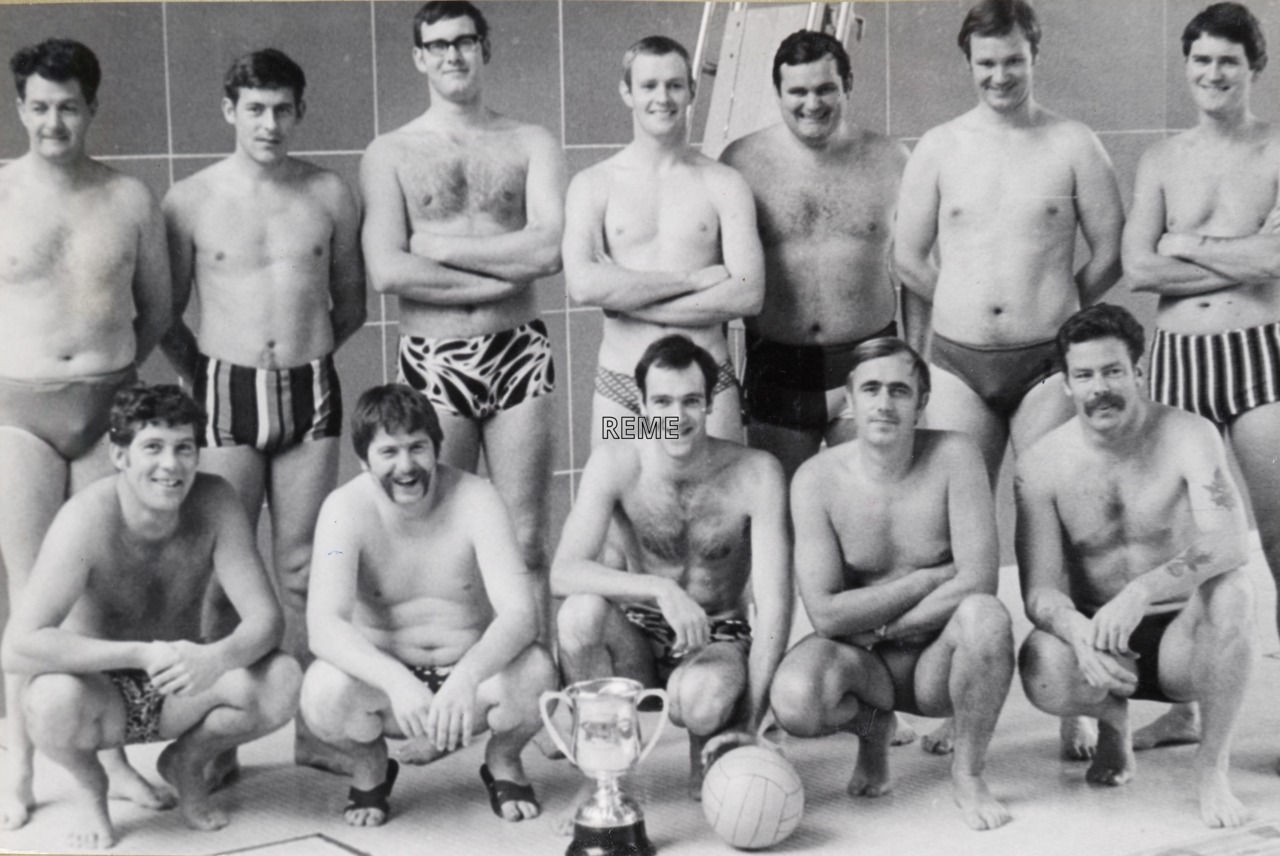 REME British Army of the Rhine (BAOR ) Water Polo Squad 1975.
Team photograph of the squad who were winners of the Water Polo Championship.
Back Row, Left to Right: WO2 (Warrant Officer) Fitzpatrick, Sgt (Sergeant) Scott, Cfn (Craftsman) Taylor, Cpls (Corporals): Goodwin, Horner and Tait, and Sgt White.
Front row, Left to Right: SSgt (Staff Sergeant) Wheatley, Cpl Hall, Cpl Lloyd (Team Captain), Sgt Dando and Sgt Ball.
1975
From the album: 'REME in BAOR (British Army of the Rhine)' compiled by the REME Museum
Buy This Print
Size
Price (inc VAT)
Shipping UK
(6"x4" & 10"x8" £2.50)
(Other £3.99)
Worldwide
(£5.99)
6"x4"
£8.75
10"x8"
£15.50
16"x12"
£25.00
20"x16"
£31.25