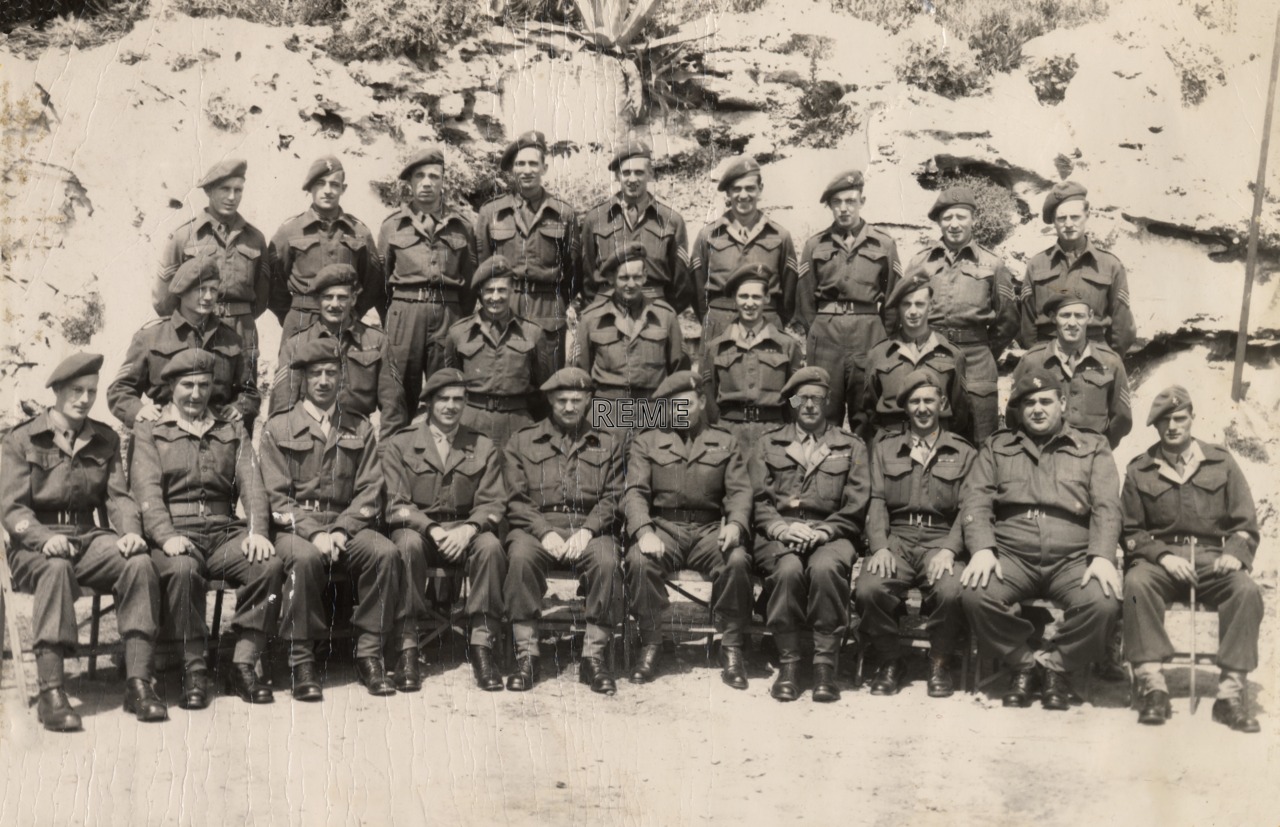 REME Sergeants (Sgts)' Mess, Gibraltar, May 1948
Back row: Sgts: P Green, GM Hudson, W Picken, AW Place, RW Lovelock, JW Pumfrey, GW Gough, J England, and AR Vickers.
Middle row: Staff Sergeants (S Sgts): JL Adam, AC Gregory, AH Quick, JD Williams, DJ Harland, AW Parsons, and BW Martin.
Front row: Artificer Quartermaster Sergeant (AQMS) CF Witts, Superintendent Clerk (Supt Clk) CV Warren, Artificer Sergeant Majors (ASM) FJ Dickenson and AJ Larcombe, Major Peathey-Johns, Lieutenant Colonel JB Douglas, Captain AR Barnes (Royal Artillery), ASM GF Mulford, Supt Clk TH Maquire, and Company Sergeant Major AE Willingale.
From the album 'REME in Gibraltar'
May 1948
Buy This Print
Size
Price (inc VAT)
Shipping UK
(6"x4" & 10"x8" £2.50)
(Other £3.99)
Worldwide
(£5.99)
6"x4"
£8.75
10"x8"
£15.50
16"x12"
£25.00
20"x16"
£31.25