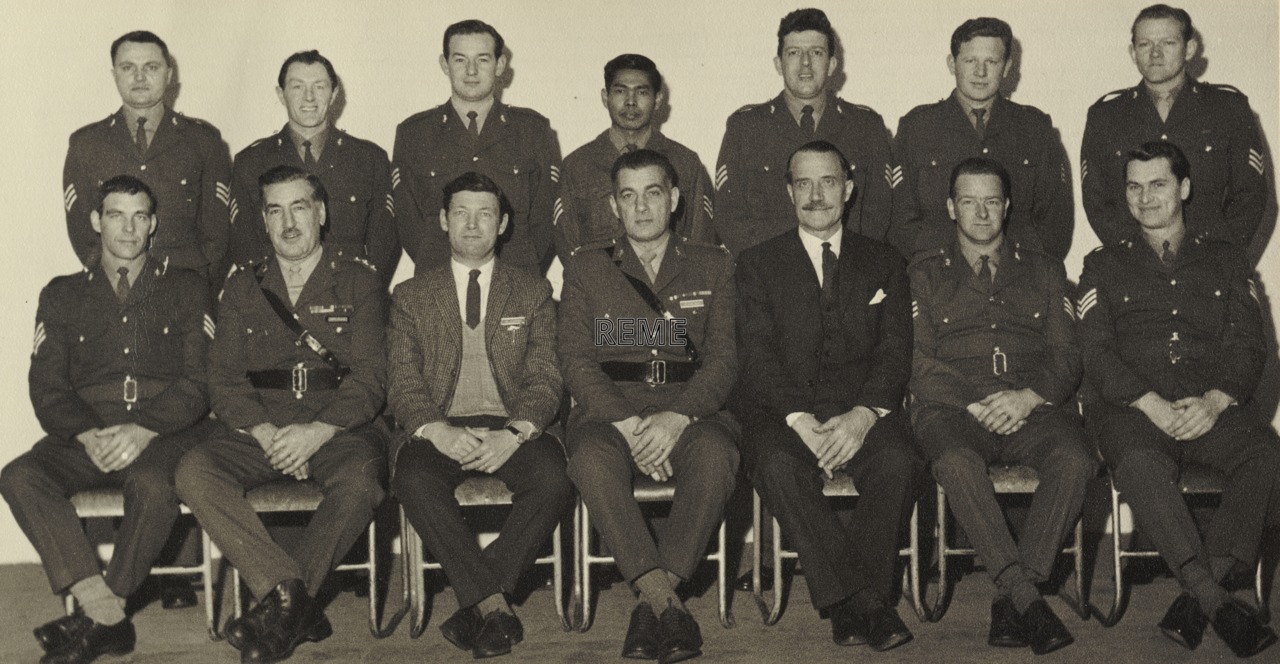 34 Artificer Weapons Course, School of Electrical and Mechanical Engineering (SEME), April 1969.
Group photograph of course participants.
Back row, Left to Right: Sergeants (Sgts): Shuttler, Gibby, Brodrick, Tin Hla (Burma, now Myanmar), Dudridge, Bush and Strong.
Front row, Left to Right: Sgt Sirrett, Captain (Capt) Hills, Mr Dumper, Major (Maj) Nicholson (Canada), Mr Dickenson, Sgts Sharples and Redpath.
April 1969
From the album: 'REME in the UK, Vol I' compiled by the REME Museum
Buy This Print
Size
Price (inc VAT)
Shipping UK
(6"x4" & 10"x8" £2.50)
(Other £3.99)
Worldwide
(£5.99)
6"x4"
£8.75
10"x8"
£15.50
16"x12"
£25.00
20"x16"
£31.25