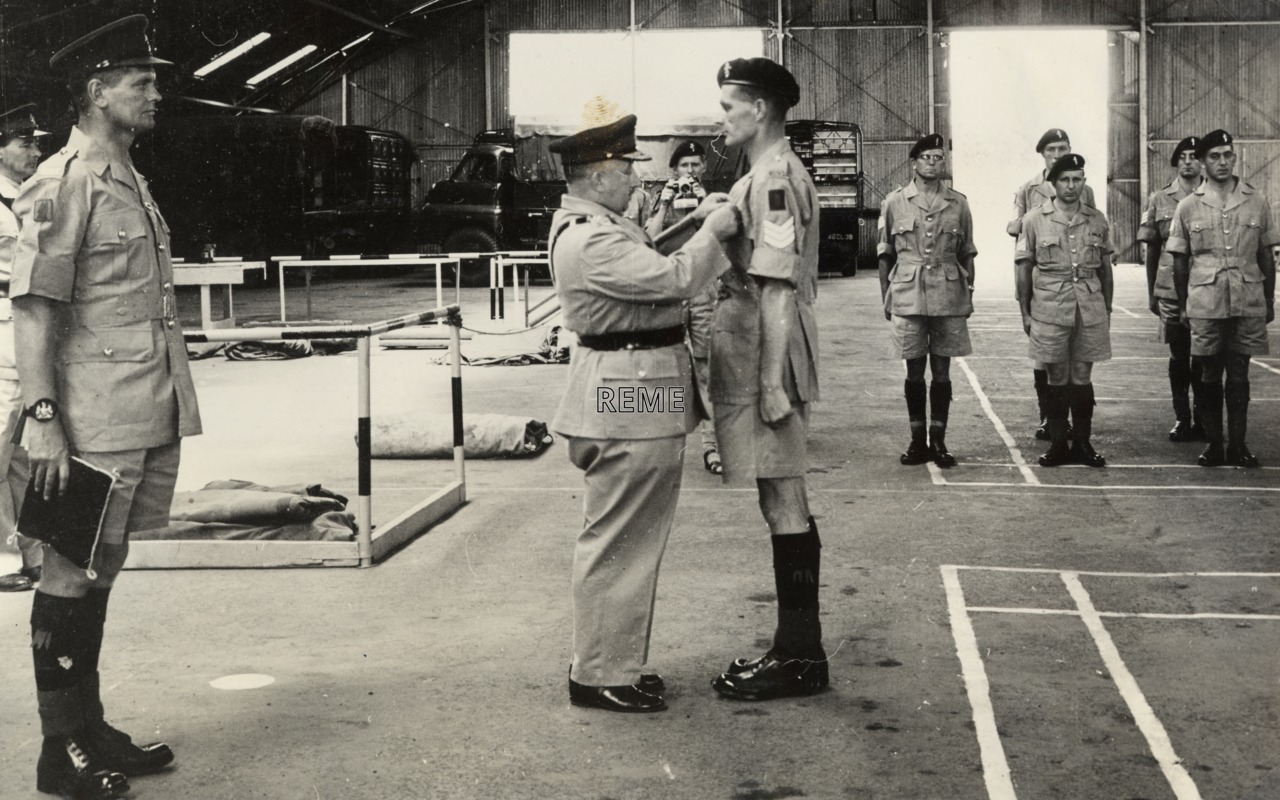 Visit of Major General Atkinson to 1 Infantry Workshop REME, Kahawa, Kenya, 13 November 1963
Director of Electrical and Mechanical Engineering (DEME) Major General L H Atkinson presents a Long Service and Good Conduct medal to Sergeant E Haskett.
On the left: Captain R Trewren, Warrant Officer Class 1(Artificer Sergeant Major) Stanbury.
The parade behind:
Front row: Sergeant Howard, Staff Sergeant Horne and Staff Sergeant Oberey.
Back row: Staff Sergeant Brind and Sergeant Scovell.
From the album 'Visits of Major General L H Atkinson'.
1963
Buy This Print
Size
Price (inc VAT)
Shipping UK
(6"x4" & 10"x8" £2.50)
(Other £3.99)
Worldwide
(£5.99)
6"x4"
£8.75
10"x8"
£15.50
16"x12"
£25.00
20"x16"
£31.25