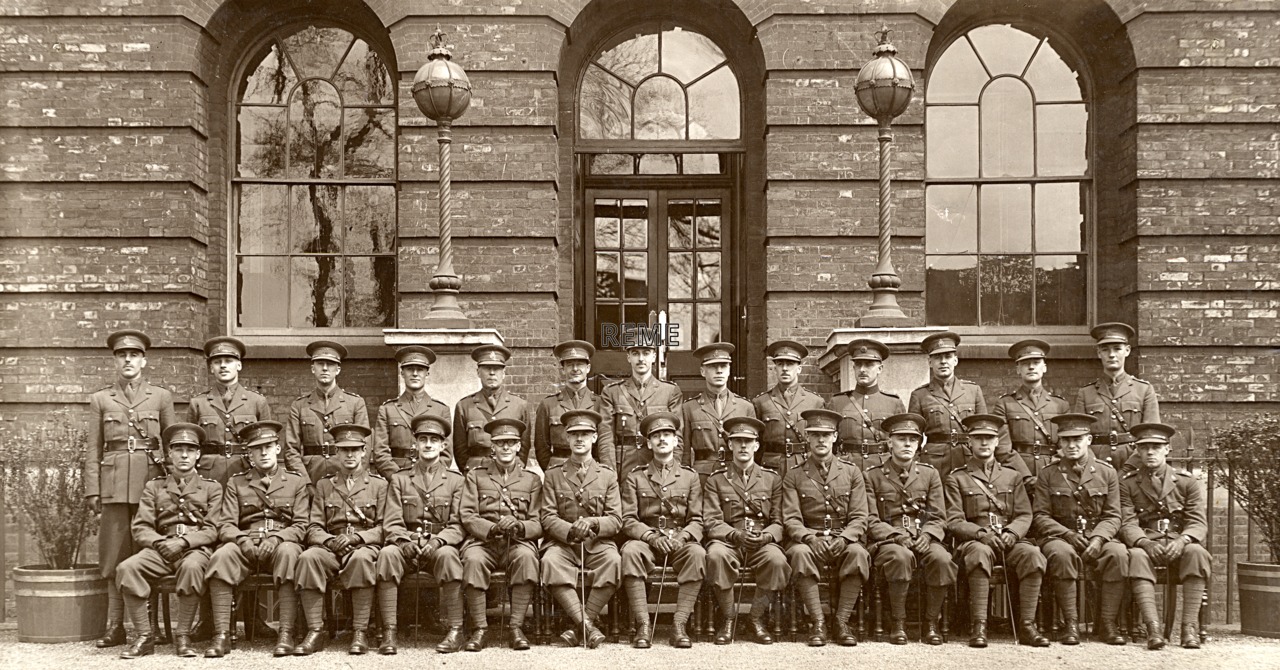 11th Ordnance Mechanical Engineer (OME) Course, Military College of Science, Woolwich, April 1935
Back row: W Chatterton, R M Brydges, G H Hunter-Brown, J C Grey, R J Barton, R L Bellamy, R P Gethin, H Ortiger, A Searle, Macdonald (Irish Free State Army), H R Ralphs, F H Vasey and W Drummond.
Front row: B C Guest, E Warwick, J D LeB Hammond, A G Elliot, G S Escritt, D B Booth, J A Tatman, M F Scott, J Orr, G R Taylor, H F Stubbs, C I Rabagliati and N M Cullum.
Absent from photograph: A L Work.
(From the album ' OME Courses, 1924 – 1939' )
1935
Buy This Print
Size
Price (inc VAT)
Shipping UK
(6"x4" & 10"x8" £2.50)
(Other £3.99)
Worldwide
(£5.99)
6"x4"
£8.75
10"x8"
£15.50
16"x12"
£25.00
20"x16"
£31.25