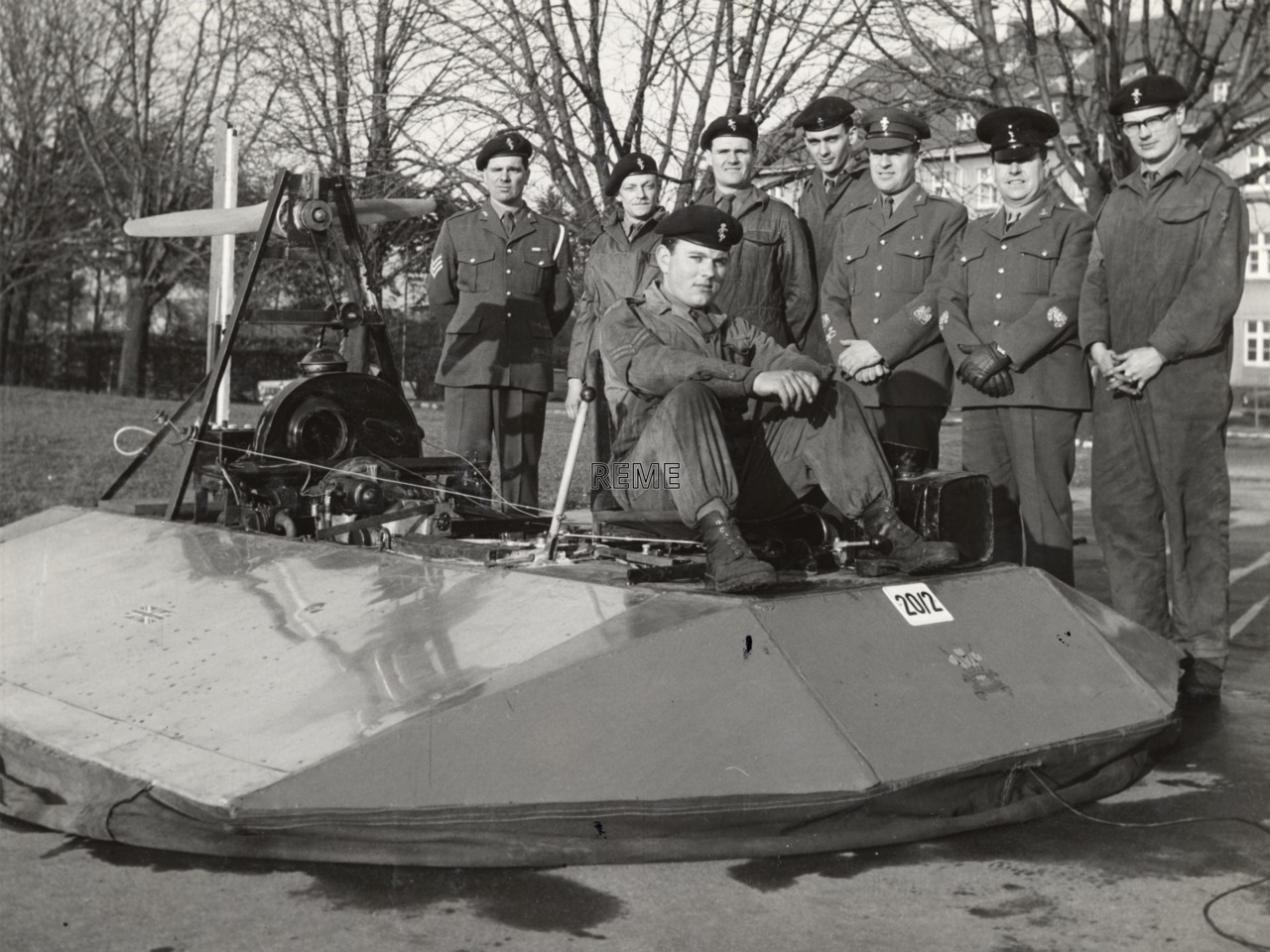 3 Carabiniers LAD (Light Aid Detachment) with hovercraft, December 1966.
LAD 3 Carabiniers with a hovercraft which the unit built in its spare time. The materials used were from scrap yards and the expenditure in German currency was 30 DM (Deutsch Mark, or German Marks), less than £3 at the time.
Standing, Left to Right: Sgt (Sergeant) Harwood, Cpl (Corporal) Robson, LCpl (Lance Corporal) Brook, Cpl Jasper, WO1(ASM) (Warrant Officer, Artificer Sergeant Major) Alderton, WO2 Hamilton and Cpl Trafford. Seated: Cpl Calver.
December 1966
From the album: 'REME in BAOR (British Army of the Rhine)' compiled by the REME Museum
Buy This Print
Size
Price (inc VAT)
Shipping UK
(6"x4" & 10"x8" £2.50)
(Other £3.99)
Worldwide
(£5.99)
6"x4"
£8.75
10"x8"
£15.50
16"x12"
£25.00
20"x16"
£31.25