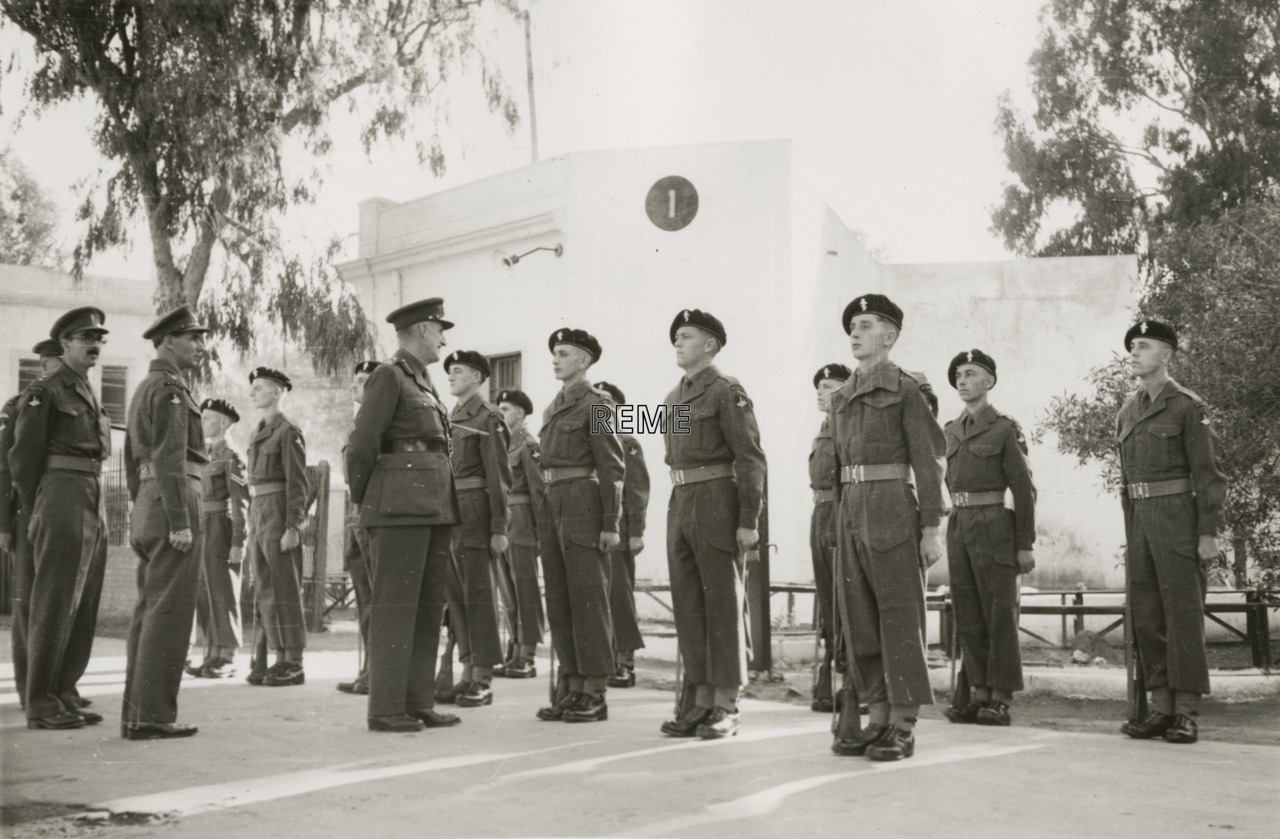 3 Command Workshop REME, Benghazi 1950-1951
3 Command Workshop REME (formerly 3 Base Workshop REME).
Inspection of Guard of Honour by Major General W A Lord, CB, CBE. Lieutenant Colonel Sir Richard P Gethin, Bart., Commander REME (CREME) Cyrenaica District and Lieutenant Colonel E Holland (Officer Commanding 3 Command Workshop, REME, in attendance.
(From an album of photographs presented by Major General W A Lord.)
1950 – 1951
Buy This Print
Size
Price (inc VAT)
Shipping UK
(6"x4" & 10"x8" £2.50)
(Other £3.99)
Worldwide
(£5.99)
6"x4"
£8.75
10"x8"
£15.50
16"x12"
£25.00
20"x16"
£31.25