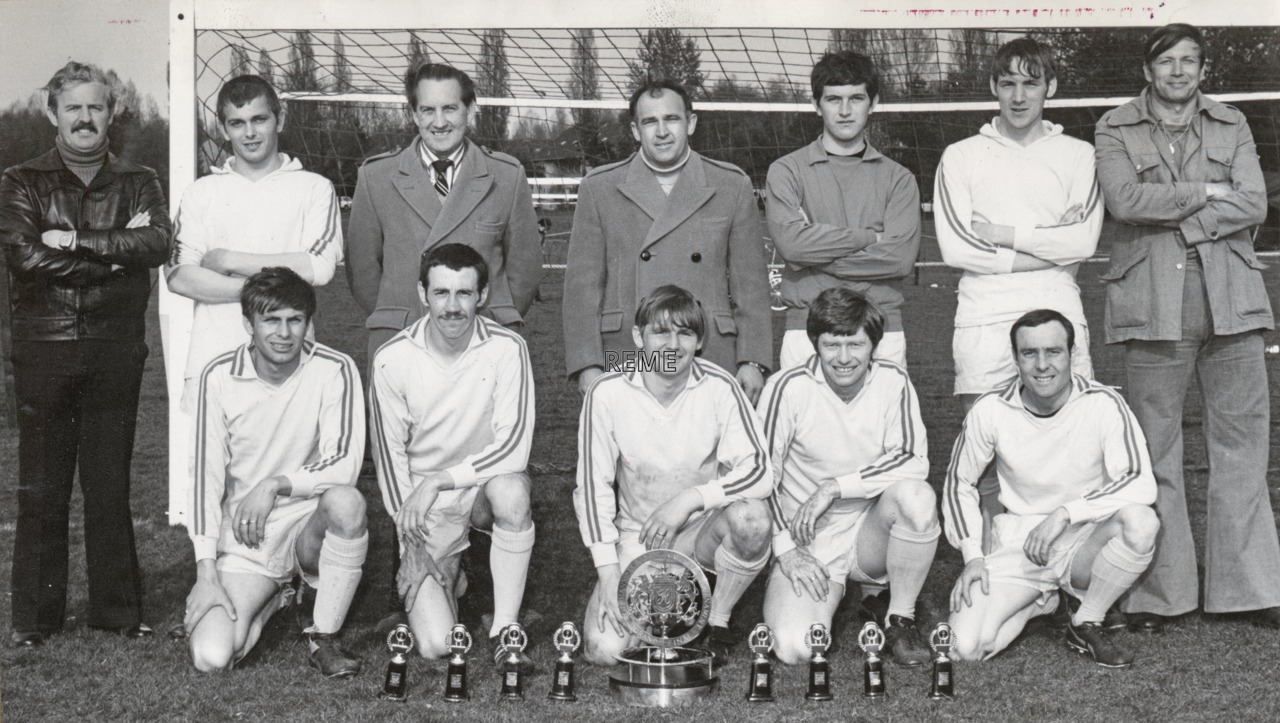 5 Field Workshop, Winners, Minor Units Cup, BAOR (British Army of the Rhine).
Team photograph of 5 Field Workshop which won the Minor Units football competition, BAOR.
Back row: SSgt (Staff Sergeant) Webber (Manager), Cfn (Craftsman) Phil Ardron, Capt (Captain) R D Seabrook, OIC (Officer in Command), Cfn Trevor Fletcher and Tony Crofts, and WO2 (Warrant Officer) Hayes (Coach).
Front row: L Cpl (Lance Corporal) Ernie Pearce, Cpls: Donny MacDiarmid, Taff Leyshon (Team Captain), Davy Adams and Davy Milne.
c 1970s
From the album: 'REME in BAOR (British Army of the Rhine)' compiled by the REME Museum
Buy This Print
Size
Price (inc VAT)
Shipping UK
(6"x4" & 10"x8" £2.50)
(Other £3.99)
Worldwide
(£5.99)
6"x4"
£8.75
10"x8"
£15.50
16"x12"
£25.00
20"x16"
£31.25