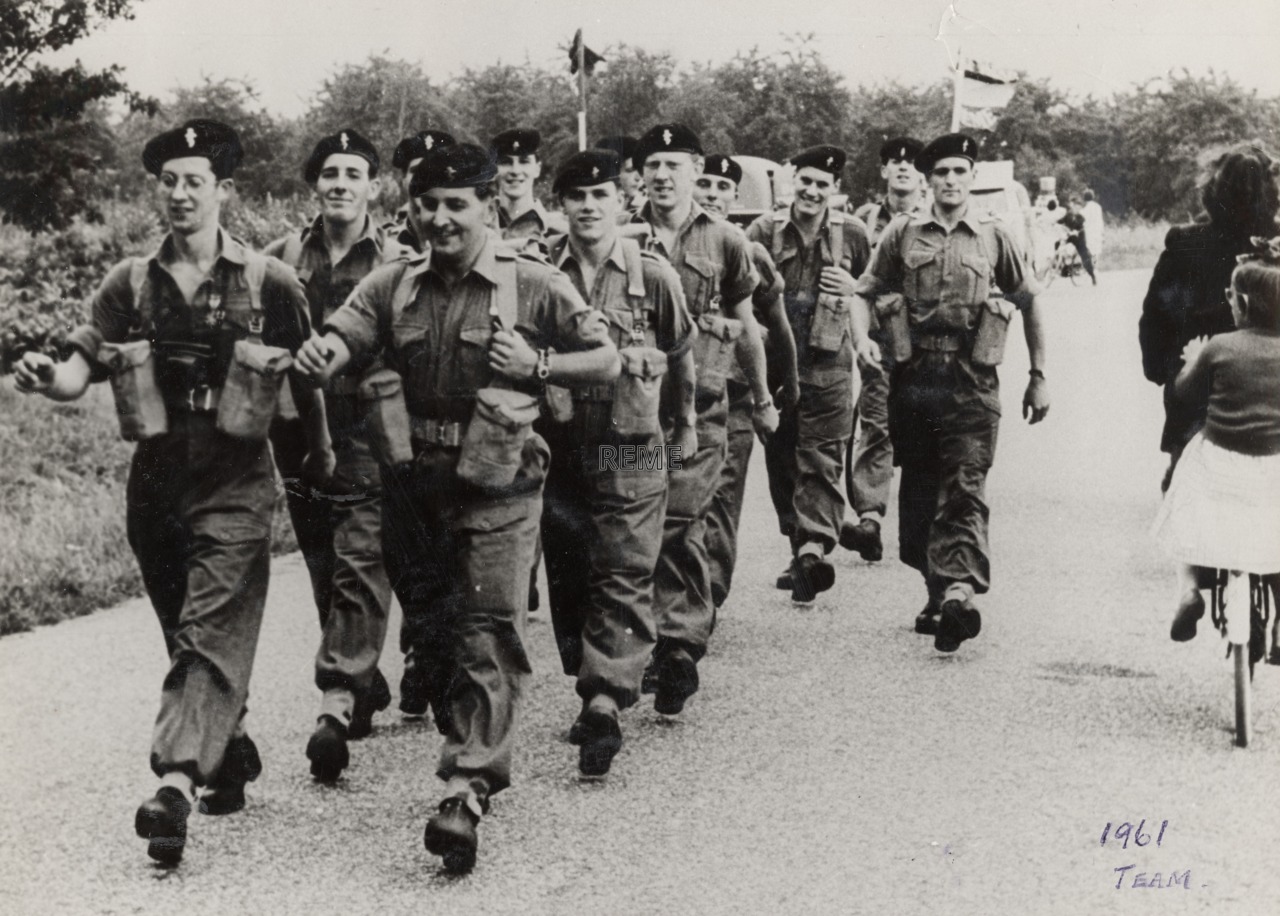 5 Infantry Workshop, Nijmegan Marchers
1961 Team. This unit won the gold medal team award three years in succession, from 1959- 1961, and established a unique record.
The Nijmegan Marches which started in 1909, is the largest multiple day marching event in the world, organised to promote sport and exercise.
1961
From the album: 'REME in BAOR (British Army of the Rhine) compiled by the REME Museum
Buy This Print
Size
Price (inc VAT)
Shipping UK
(6"x4" & 10"x8" £2.50)
(Other £3.99)
Worldwide
(£5.99)
6"x4"
£8.75
10"x8"
£15.50
16"x12"
£25.00
20"x16"
£31.25