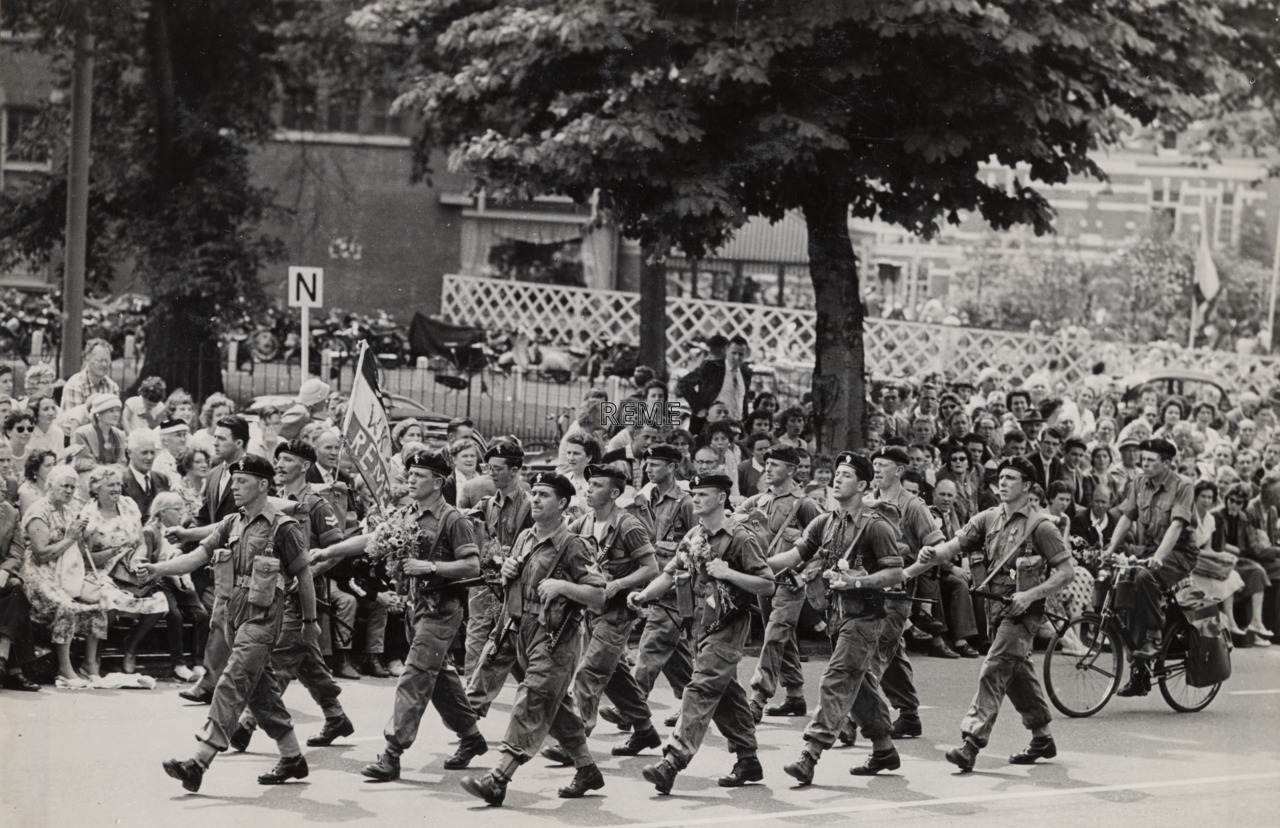 5 Infantry Workshop, Nijmegan Marchers
This unit won the gold medal team award for three years in succession, from 1959 to 1961, and established a unique record. This photograph is probably of the 1959 march.
The Nijmegan Marches which started in 1909, is the largest multiple day marching event in the world, organised to promote sport and exercise.
c 1959
From the album: 'REME in BAOR (British Army of the Rhine)' compiled by the REME Museum
Buy This Print
Size
Price (inc VAT)
Shipping UK
(6"x4" & 10"x8" £2.50)
(Other £3.99)
Worldwide
(£5.99)
6"x4"
£8.75
10"x8"
£15.50
16"x12"
£25.00
20"x16"
£31.25