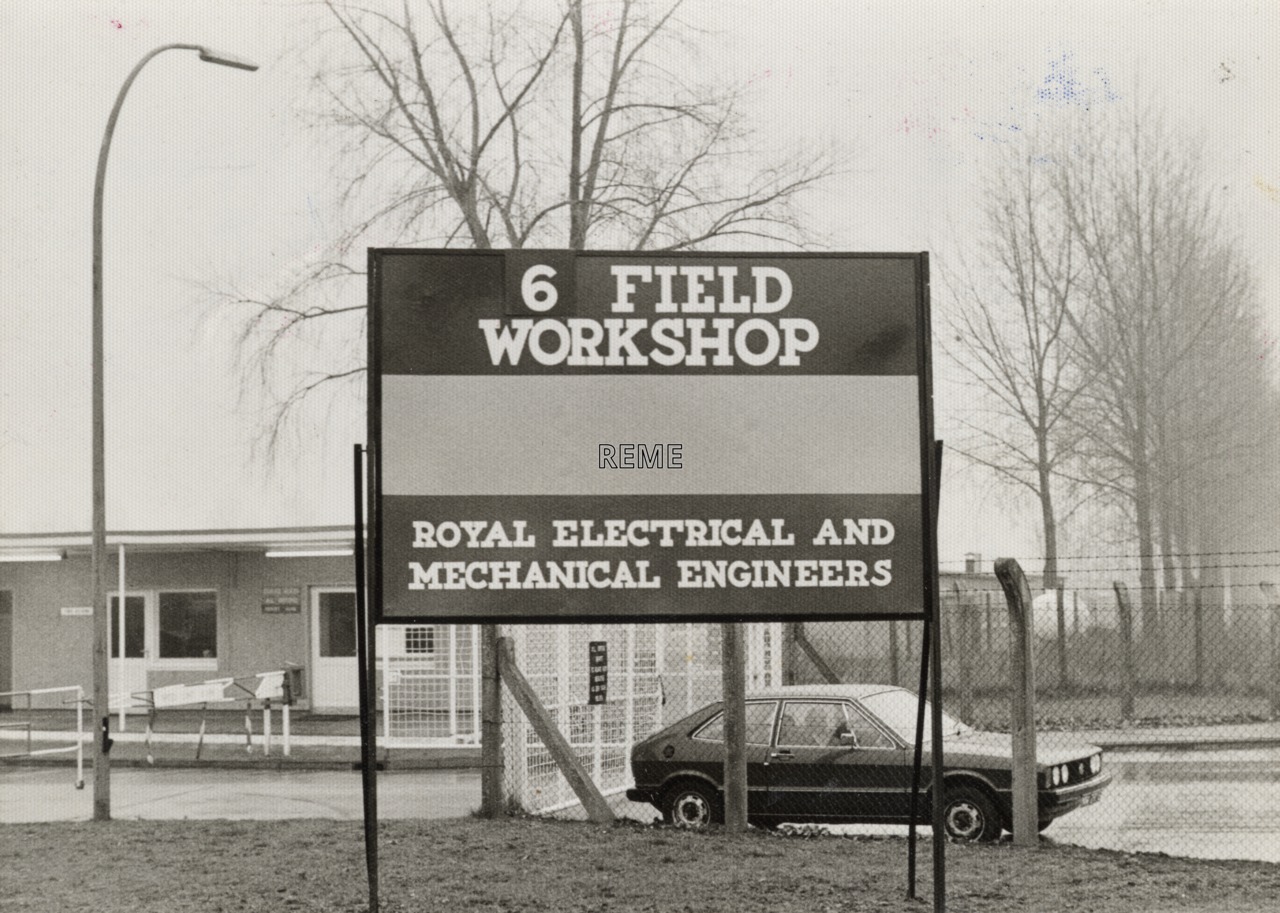 6 Field Workshop, Munster
The site of 6 Field Workshop showing sign board, entrance gate and building before the handover. The workshop amalgamated with 12 Field Workshop to form 12 Armoured Workshop on 31 March 1977.
31 March 1977
From the album: 'REME in BAOR (British Army of the Rhine)' compiled by the REME Museum. A relevant article was published in 'The Craftsman' magazine, May 1977 Issue.
Buy This Print
Size
Price (inc VAT)
Shipping UK
(6"x4" & 10"x8" £2.50)
(Other £3.99)
Worldwide
(£5.99)
6"x4"
£8.75
10"x8"
£15.50
16"x12"
£25.00
20"x16"
£31.25