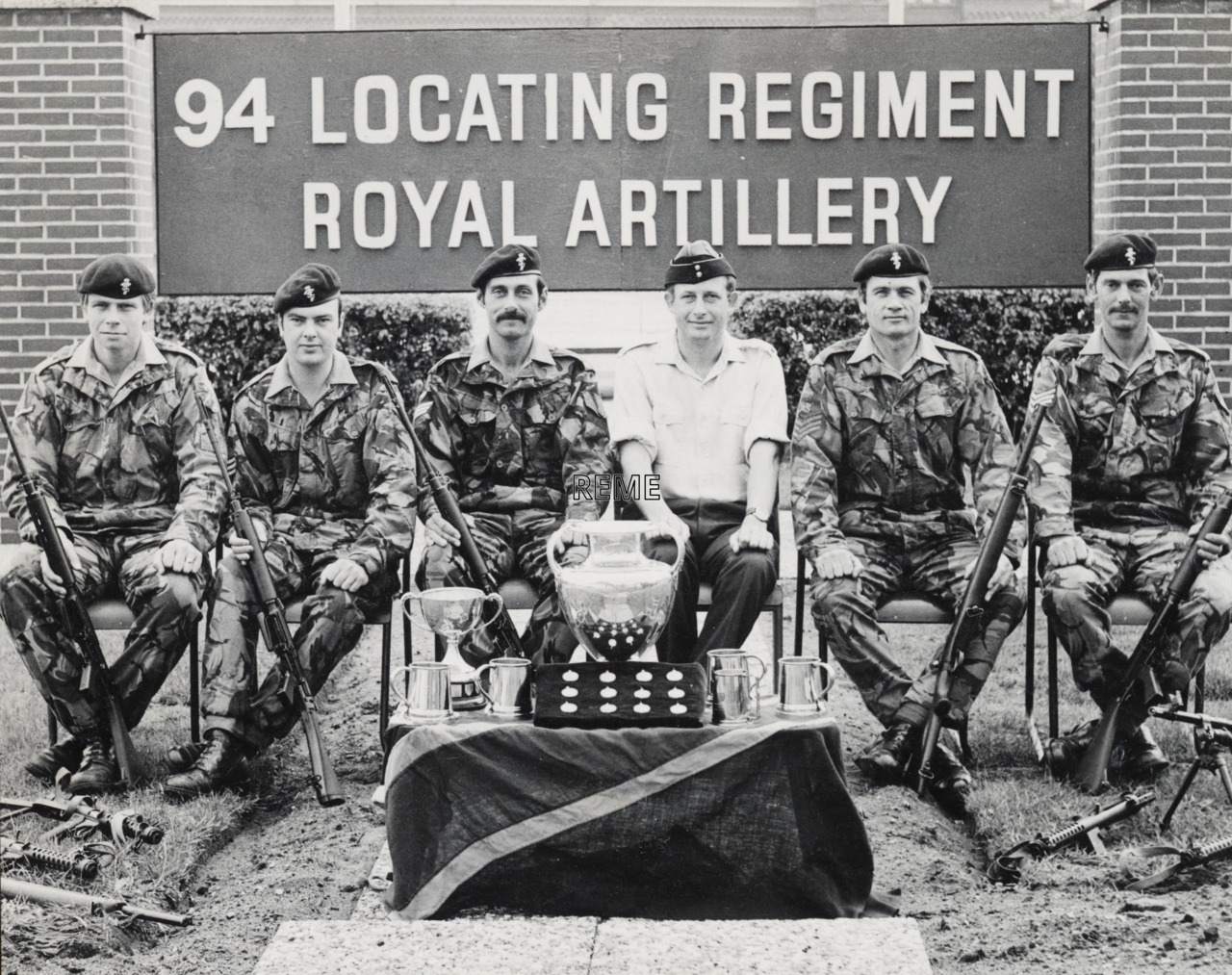 94 Locating Regiment Workshop, Royal Artillery, Celle, Shooting Team
Team photograph of the workshop's shooting team with their trophies. The team took part in the BAOR (British Army of the Rhine) and REME Winter Small-Bore Competitions and the CORPSAM (Skill-at-Arms) Full-Bore Competition.
The photograph shows LCpl (Lance Corporal) Kevin Boulton, Sgt (Sergeant) Steve Theobald, SSgt (Staff Sergeant) John Payne, Maj (Major) JW Davey, SSgt John Angus and Sgt Tony Kavanagh
1976
From the album: 'REME in BAOR' compiled by the REME Museum. A relevant article was published in 'The Craftsman' Magazine, September 1976 Issue, p266.
Buy This Print
Size
Price (inc VAT)
Shipping UK
(6"x4" & 10"x8" £2.50)
(Other £3.99)
Worldwide
(£5.99)
6"x4"
£8.75
10"x8"
£15.50
16"x12"
£25.00
20"x16"
£31.25