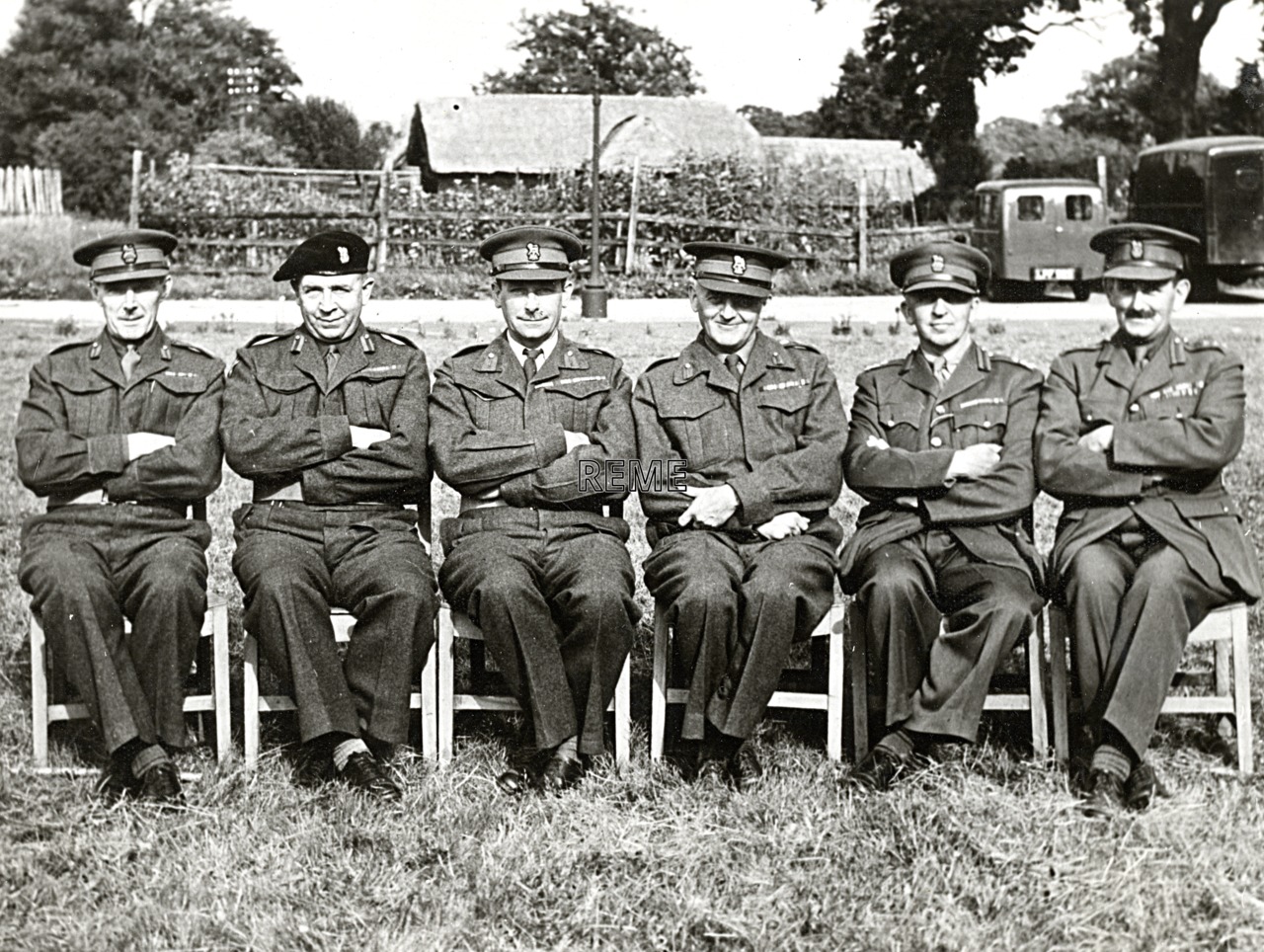 2nd Ordnance Mechanical Engineer (OME) course reunion, 1 September 1949
This photograph shows a group of senior officers who were members of the 2nd OME course, which assembled in 1925. It was taken at Arborfield during the Director of Mechanical Engineering's (DME) exercise and marks the first time in 24 years that these officers were all together.
Left to right: Brigadier W Tanner (Commandant No 1 Group), Brigadier R B Maxwell (Deputy Director of Mechanical Engineering (DDME) Northern Command), Brigadier C Bullard CBE (DDME Eastern Command), Colonel W J Birkle (Officer Commanding No 4 Central Workshops), Brigadier L G Smith OBE (DDME Western Command) and Colonel J H Butters (DDME West Africa).
(From the album ' OME Courses 1924 – 1939' )
1949
Buy This Print
Size
Price (inc VAT)
Shipping UK
(6"x4" & 10"x8" £2.50)
(Other £3.99)
Worldwide
(£5.99)
6"x4"
£8.75
10"x8"
£15.50
16"x12"
£25.00
20"x16"
£31.25