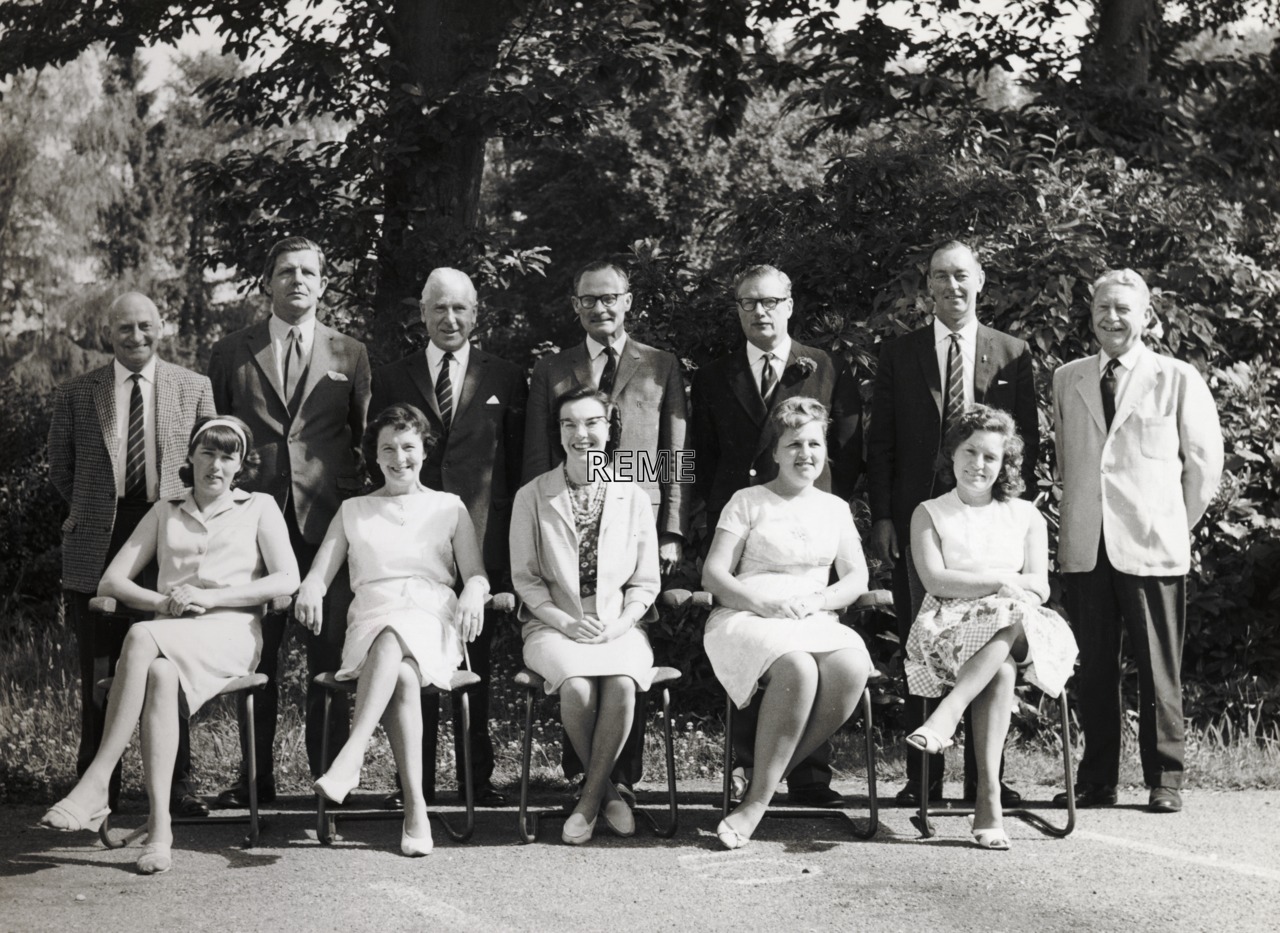 Corps Secretariat REME at Moat House, 1966.
Group photograph of members of the secretariat.
Standing, Left to Right: Captain (Capt) Moir, Major (Maj) Cooper, Colonel (Col) WE Johnston, Brigadier (Brig) N Molony, Lieutenant Colonel (Lt Col) RBS Eraut, Mr RJ Day and Capt Roddick.
Sitting, Left to Right: Mrs S Beere, Mrs A Burt, Miss J Woodhead, Mrs MA Luger and Mrs I Linnigar.
1966
From the album: 'REME in the UK, Vol I' compiled by the REME Museum
Buy This Print
Size
Price (inc VAT)
Shipping UK
(6"x4" & 10"x8" £2.50)
(Other £3.99)
Worldwide
(£5.99)
6"x4"
£8.75
10"x8"
£15.50
16"x12"
£25.00
20"x16"
£31.25