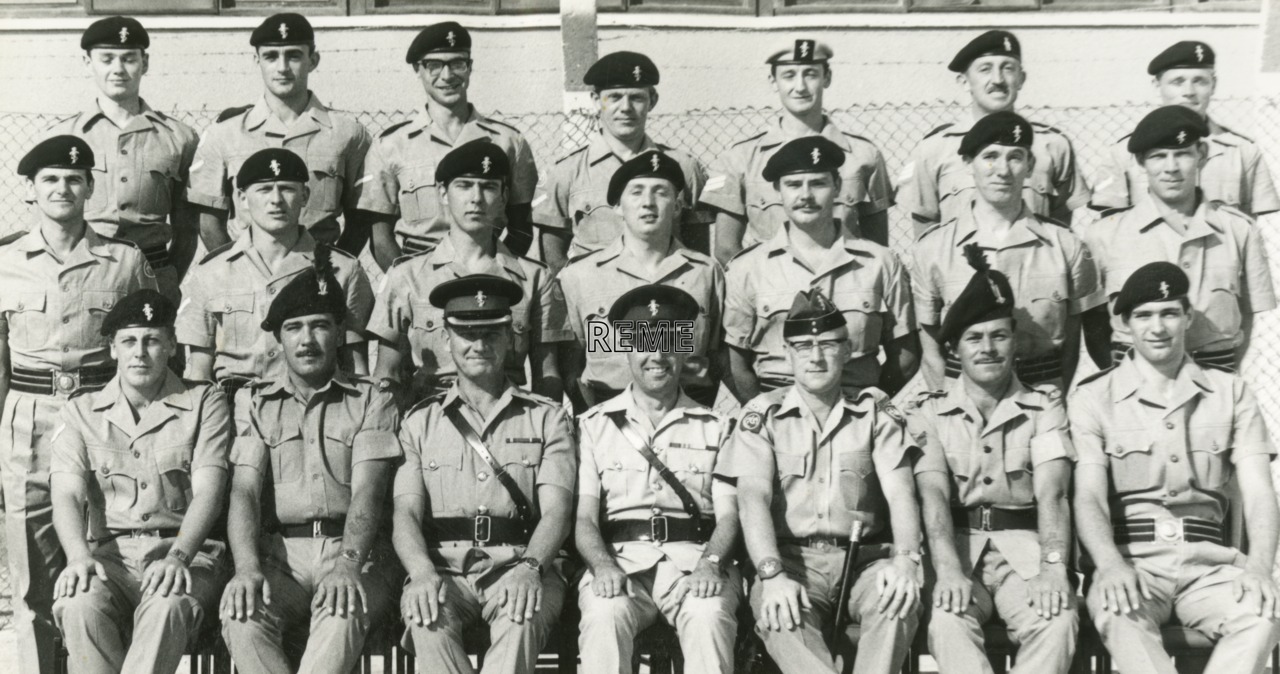 Final Gulf REME MTC 1 Course, February 1971.
Group Photograph. Back row, Left to Right: Lance Corporals (LCpls): Townsend, Probert, Bishop and Burns, Corporal (Cpl) Chivers, Sergeant (Sgt) Moore Royal Army Ordnance Corps(RAOC) and LCpl Burchell.
Centre row, Left  to Right: LCpls: Pickering and Fish, Craftsman (Cfn) Black, Cpl Townsend, Cfn Wilkinson, Cpl Brodie, Cpl Starling.
Front row, Left to Right: LCpl Bates, Cpl Nulty (RIR), Major (Maj) Riordan (Officer Commanding 65 Station Workshop), Lieutenant Colonel (Lt Col) Snow Commander REME (CREME) , Company Sergeant Major (CSM) Emerson, Cpl Bradely (RIR) and LCpl McDonald.
February 1971
From the album: 'REME in the Middle East' compiled by the REME Museum
Buy This Print
Size
Price (inc VAT)
Shipping UK
(6"x4" & 10"x8" £2.50)
(Other £3.99)
Worldwide
(£5.99)
6"x4"
£8.75
10"x8"
£15.50
16"x12"
£25.00
20"x16"
£31.25