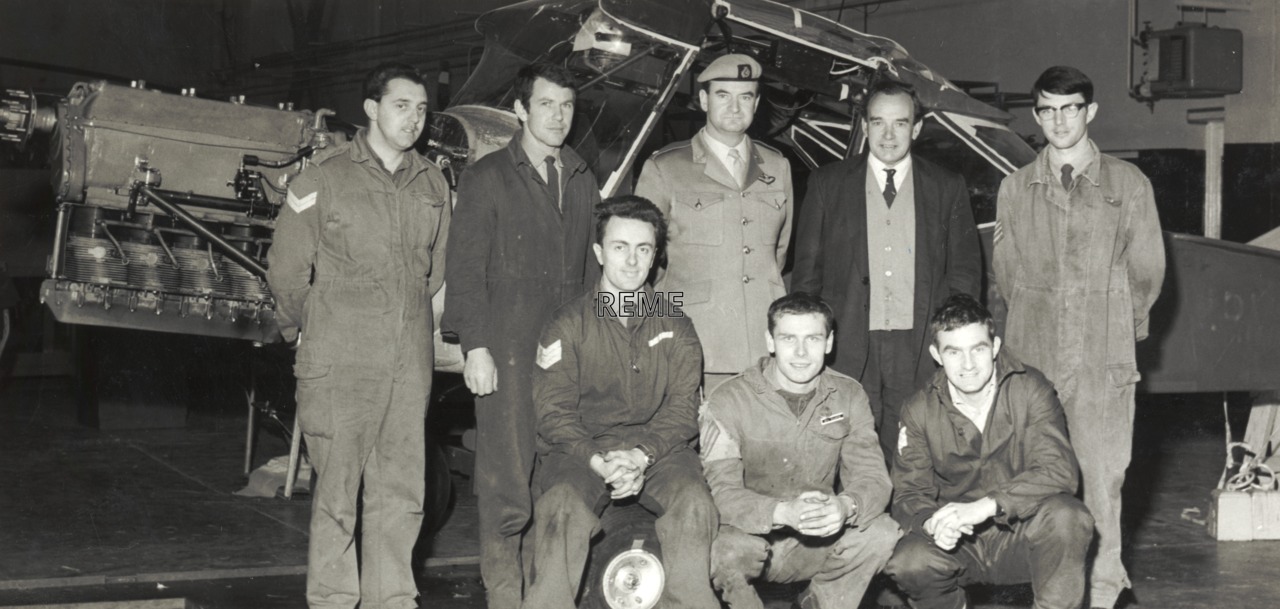 London to Sydney Air Race. The Project Team, 70 Aircraft Workshop, April 1970.
Group photograph of the team.
Standing, Left to Right: Sergeant (Sgt) D Start, Sgt Tomaney, Major (Maj) D Weatherhead and Sgt Hackett.
Sitting, Left to Right: Sgt R Farrell, Corporal (Cpl) Clarke and SSgt (Staff Sergeant) B Larter-Hilling.
April 1970
From the album: 'REME in the UK, Vol I' compiled by the REME Museum
Buy This Print
Size
Price (inc VAT)
Shipping UK
(6"x4" & 10"x8" £2.50)
(Other £3.99)
Worldwide
(£5.99)
6"x4"
£8.75
10"x8"
£15.50
16"x12"
£25.00
20"x16"
£31.25