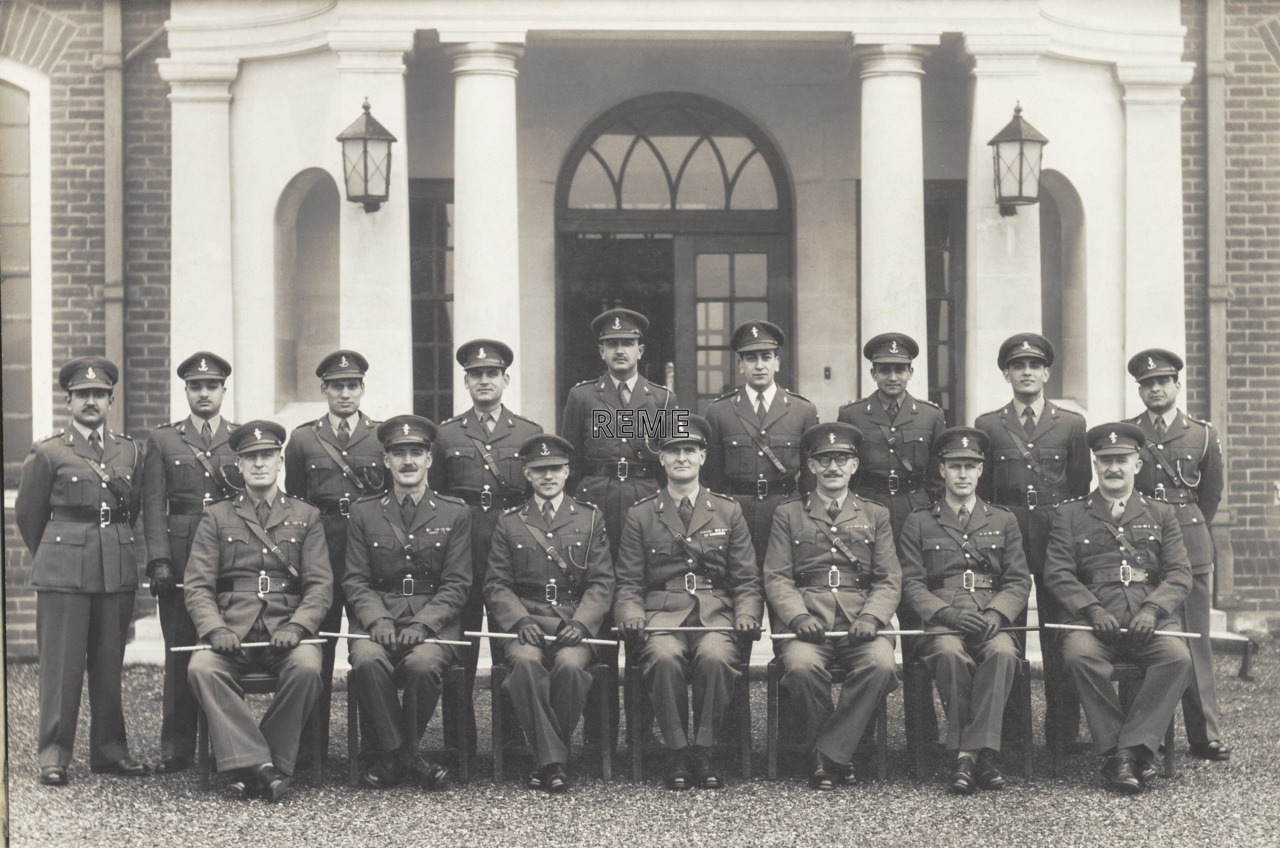 No 6 Commonwealth Officers' Course, 6 Training Battalion, Bordon, 1953.
Group photograph showing course participants:
Standing, Left to Right: Lts (Lieutenants): AW Khan, SI Sheikh, FA Khan, A Razzaque, I Aziz, SS Haider, CM Anwar, MT Knan and MD Ahmad.
Sitting, Left to Right: Capt (Captain) JE Phayer, Maj (Major) RAM Stirling-Baker, Lt MA Ali, Lt Col (Lieutenant Colonel) HG Good OBE, Maj J Kennard MBE, Maj GV Hayward and Capt EW Offord.
1953
From the album: 'REME in the UK, Vol I' compiled by the REME Museum
Buy This Print
Size
Price (inc VAT)
Shipping UK
(6"x4" & 10"x8" £2.50)
(Other £3.99)
Worldwide
(£5.99)
6"x4"
£8.75
10"x8"
£15.50
16"x12"
£25.00
20"x16"
£31.25