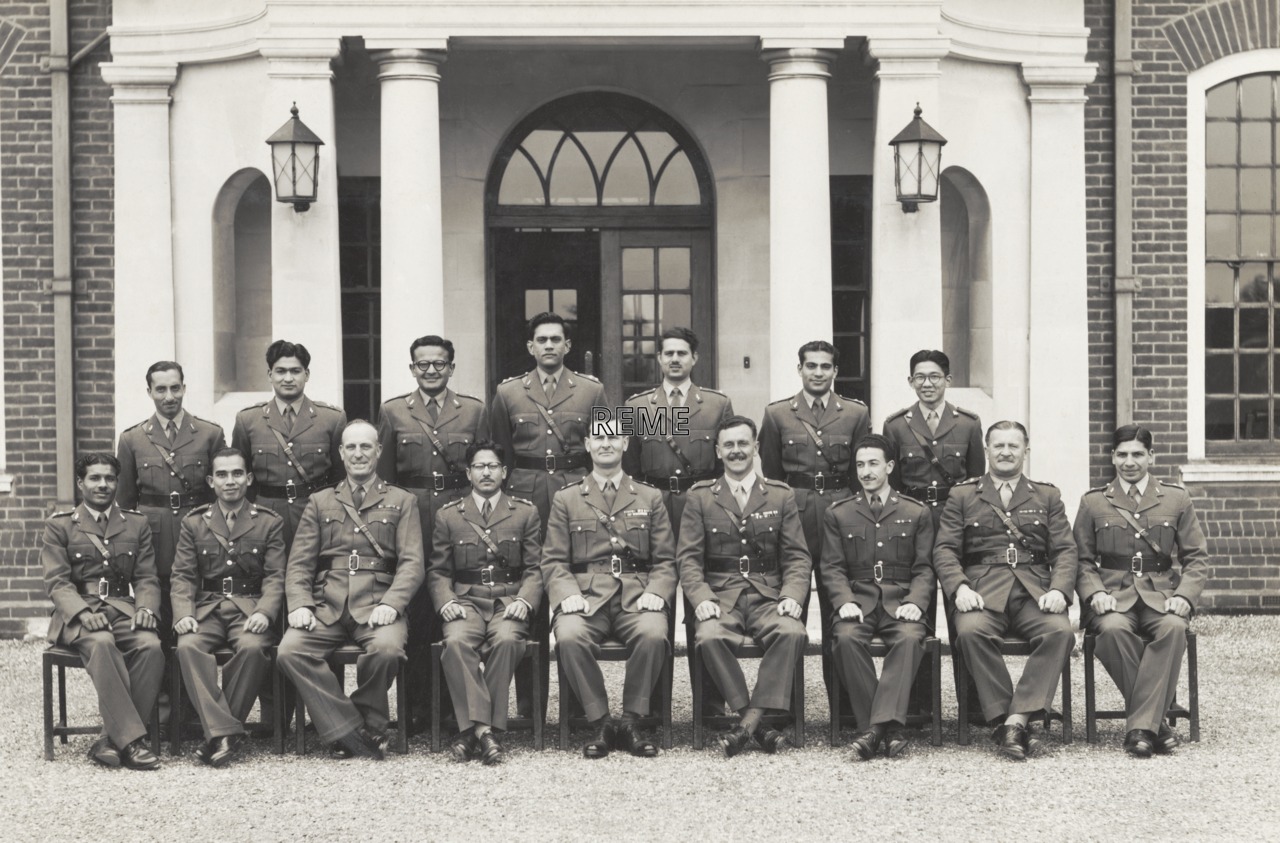 No 7 Commonwealth Officers' Course, 6 Training Battalion, Bordon, 1953.
Group photograph showing participants on the course:
Standing, Left to Right: Lts (Lieutenants): S Ahmad, MA Yazdani, MA Machal, E Haq, II Awan, TA Khan and Bathein.
Sitting, Left to Right: Lts: F Rahman and Soelin, Maj (Major) JE Phaya, Lt (Lieutenant) MI Moghal, Lt Col (Lieutenant Colonel) HG Good OBE, CO (Commanding Officer) , Maj EH Chrystal MC, Lt A Malid, Capt (Captain) EW Offord and Lt I Rahmatullah.
1953
From the album: 'REME in the UK, Vol I' compiled by the REME Museum
Buy This Print
Size
Price (inc VAT)
Shipping UK
(6"x4" & 10"x8" £2.50)
(Other £3.99)
Worldwide
(£5.99)
6"x4"
£8.75
10"x8"
£15.50
16"x12"
£25.00
20"x16"
£31.25