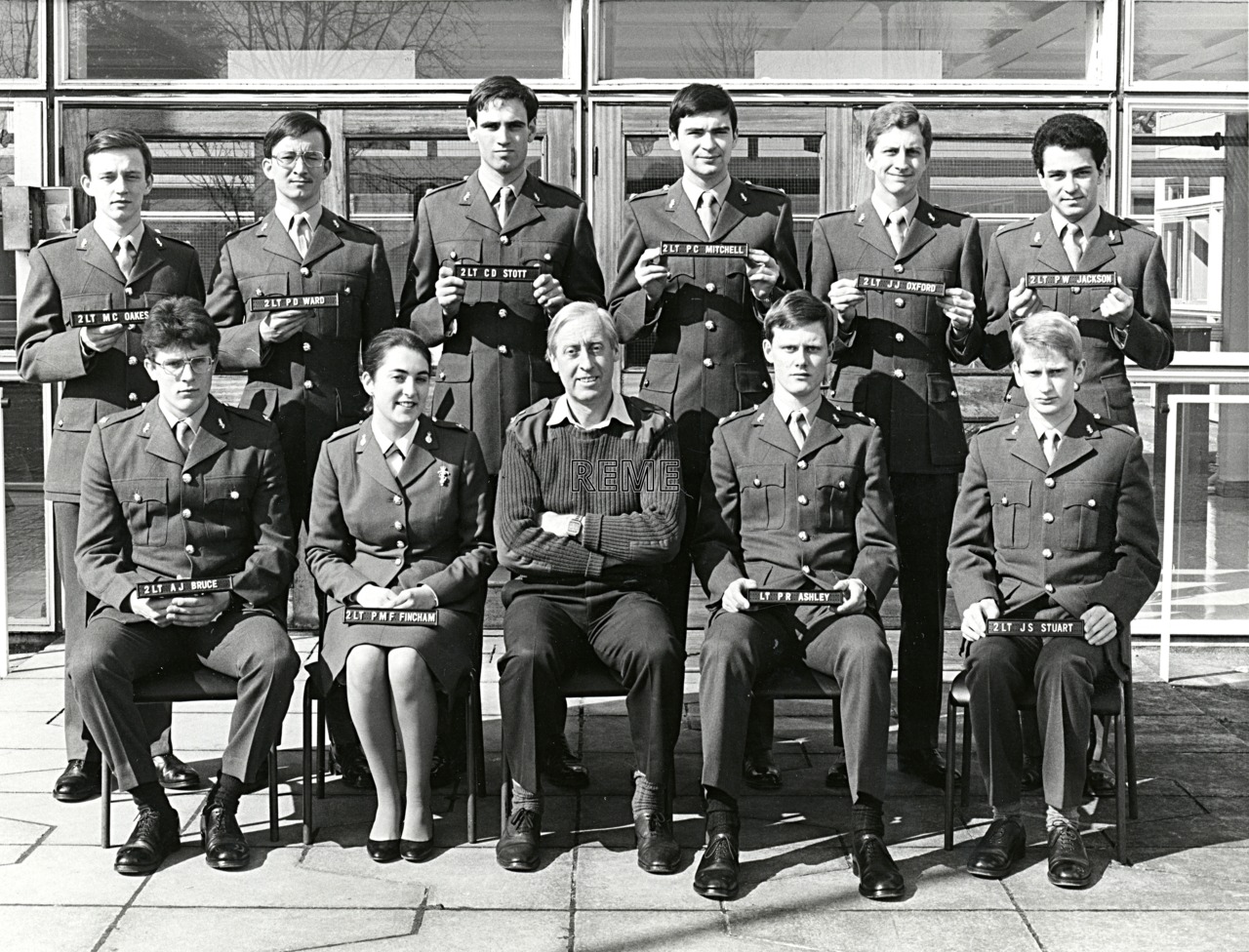 No 77 Regular Young Officers' Course, REME Officers' School, 1982.
Back row: Second Lieutenants M C Oakes, P D Ward, C D Stott, P C Mitchell, J J Oxford and P W Jackson.
Front row: Second Lieutenants A J Bruce, P M F Fincham Women's Royal Army Corps (WRAC), Directing Staff (not named), Lieutenant P R Ashley and Second Lieutenant J S Stuart.
18 March – 8 April 1982
Buy This Print
Size
Price (inc VAT)
Shipping UK
(6"x4" & 10"x8" £2.50)
(Other £3.99)
Worldwide
(£5.99)
6"x4"
£8.75
10"x8"
£15.50
16"x12"
£25.00
20"x16"
£31.25