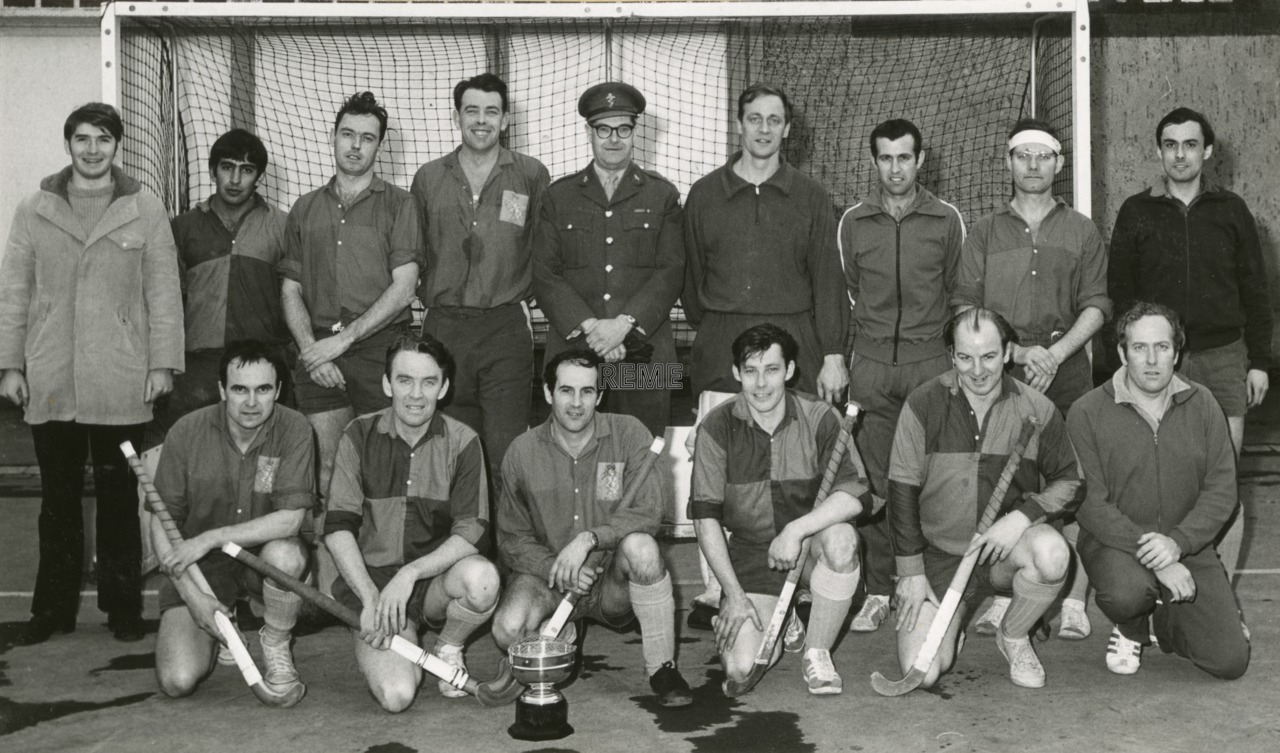 REME BAOR (British Army of the Rhine) Hockey Team, Inter-Corps Tournament.
Team photograph of the REME BAOR Hockey Team. Not all team members are identified.
Back row, third from left: Pete Pratley; 2nd from right: Ted Slater.
Front Row, second from left: Ian Johnson, who later played for Army (UK); third from left: Ian Wright, Gordon Cass.
1972
From the album: 'REME in BAOR (British Army of the Rhine)' compiled by the REME Museum
Buy This Print
Size
Price (inc VAT)
Shipping UK
(6"x4" & 10"x8" £2.50)
(Other £3.99)
Worldwide
(£5.99)
6"x4"
£8.75
10"x8"
£15.50
16"x12"
£25.00
20"x16"
£31.25