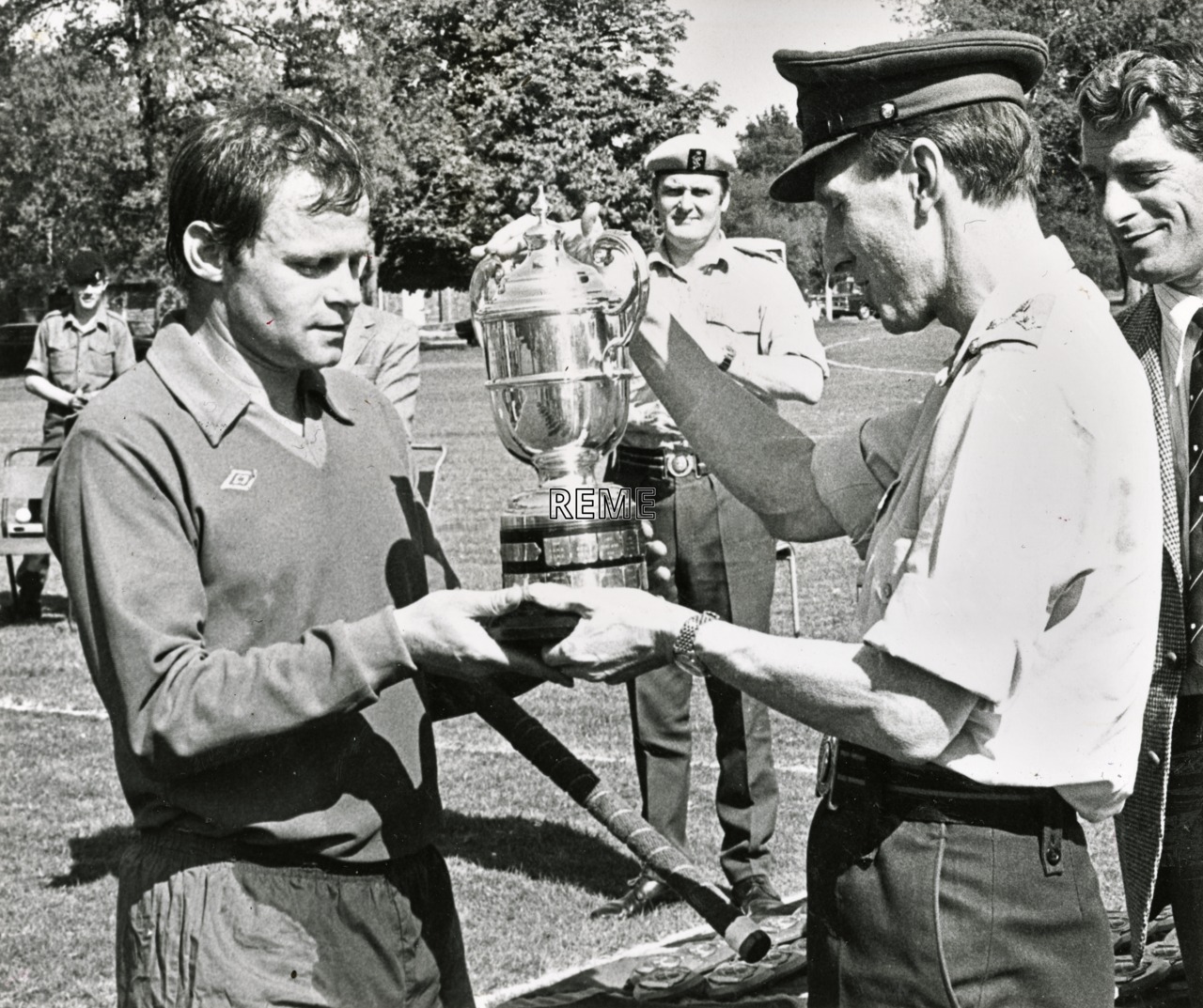 Presentation of the Ian Marshall Hockey Trophy to REME Bielefeld, 1978
The winning team consisted of players from 1 Corps Troops Workshop LAD (Light Aid Detachment), HQ Regiment 1 (British) Corps and 10 Regiment RCT (Royal Corps of Transport) Workshop. ASM (Artificer Sergeant Major) Flint receives the Ian Marshall Hockey Trophy from Brigadier Clark.
1978
From the album: 'REME in BAOR (British Army of the Rhine)' compiled by the REME Museum. A relevant article was published in 'The Craftsman' magazine, September 1978, Issue, p263.
Buy This Print
Size
Price (inc VAT)
Shipping UK
(6"x4" & 10"x8" £2.50)
(Other £3.99)
Worldwide
(£5.99)
6"x4"
£8.75
10"x8"
£15.50
16"x12"
£25.00
20"x16"
£31.25