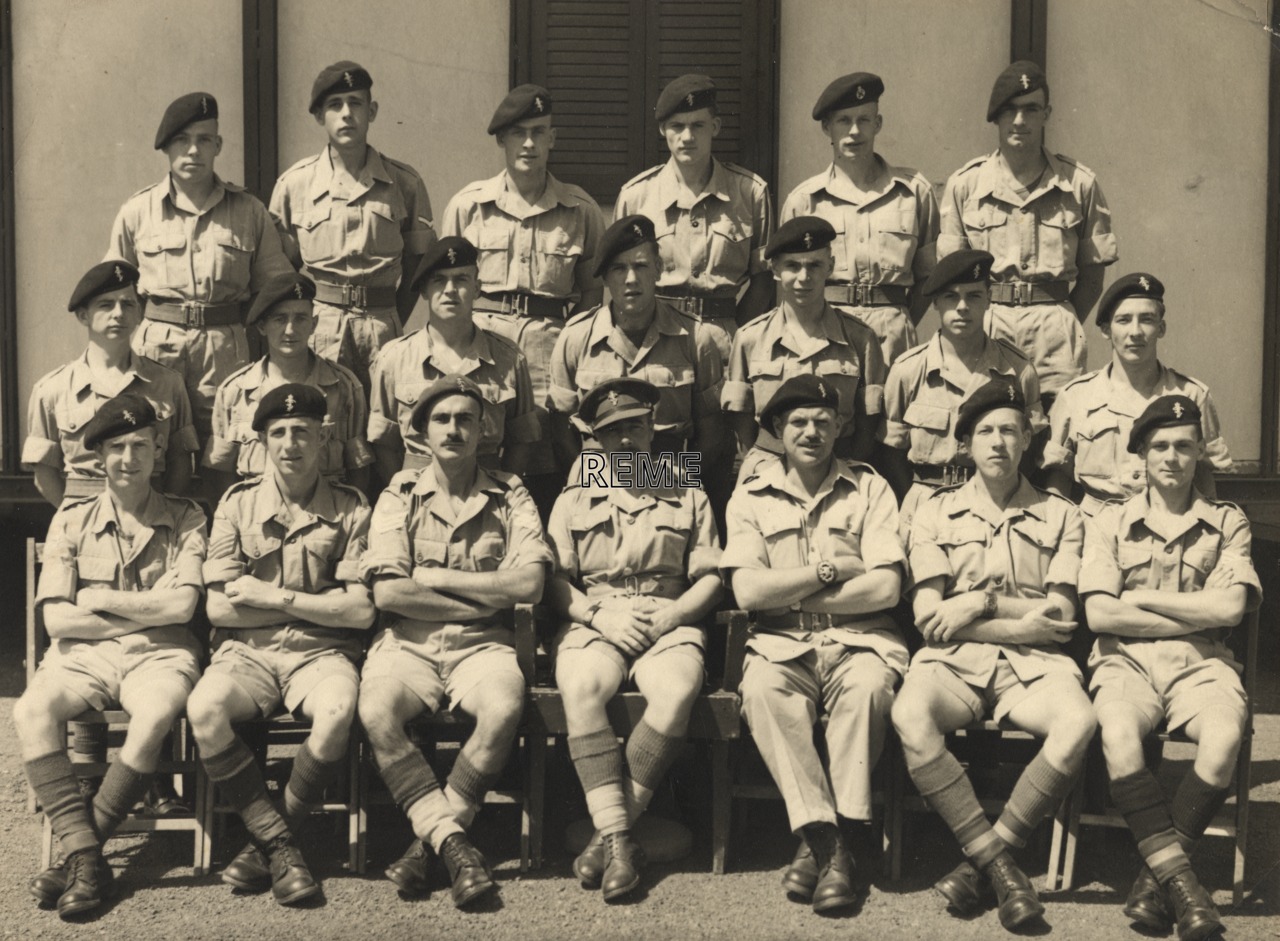 REME in Eritrea
Group photograph of unidentified unit.
Back row, Left  to Right: Craftsman (Cfn) Elliot, Lance Corporal Sykes, Craftsmen: Duncan, McVeigh, Smith and Lance Corporal Rowe.
Centre row, Left to Right: Craftsmen:  Cain,  Gambles, Caddick, Lance Corporal Harvey, Craftsmen: Chittick, Bennett and  Glynn.
Front row, Left to Right: Corporal Hill, Sergeant Seldon, Staff Sergeant Brown, Captain Croft, Artificer Quartermaster Sergeant (AQMS) Barker, Staff Sergeant Callaghan and Sergeant Newstead.
1951
Buy This Print
Size
Price (inc VAT)
Shipping UK
(6"x4" & 10"x8" £2.50)
(Other £3.99)
Worldwide
(£5.99)
6"x4"
£8.75
10"x8"
£15.50
16"x12"
£25.00
20"x16"
£31.25