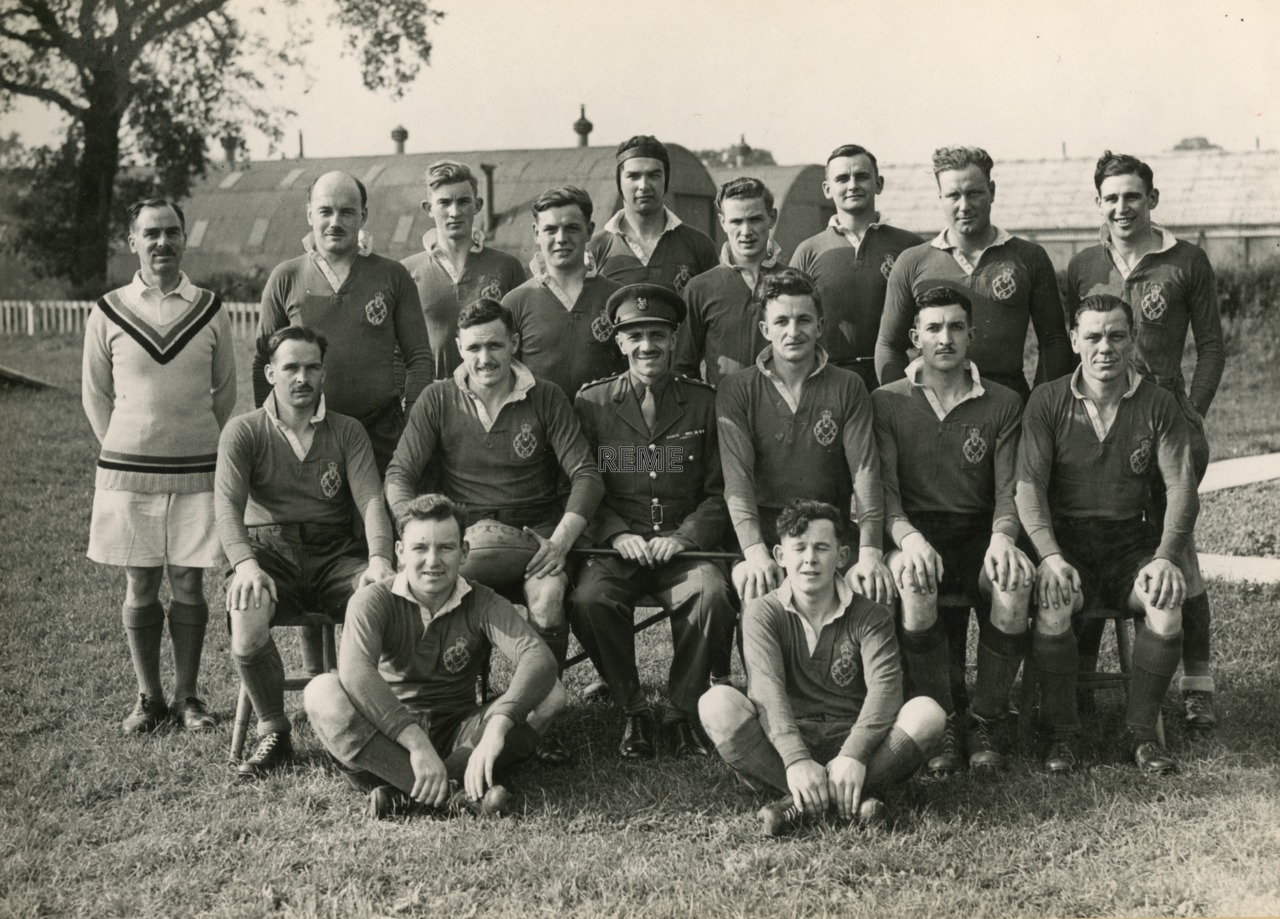 REME v Barts 1946 Rugby Match
Corps won 8-5.
Standing, Left to Right: Possibly M Grammer, Lieutenant Cockran, Lieutenant Ken Anthony, Ian Priest, Unidentified, Unidentified, Unidentified, Captain Bryce Broadbent.
Sitting, L to R: Joe Dobie, Phillip Joy, General Sir Leslie Tyler, Possibly Lieutenant John, Peter Wildman, Artificer Quartermaster Sergeant (AQMS) Smith, Unidentified, Lieutenant Hoppy Hobson.
1946
Buy This Print
Size
Price (inc VAT)
Shipping UK
(6"x4" & 10"x8" £2.50)
(Other £3.99)
Worldwide
(£5.99)
6"x4"
£8.75
10"x8"
£15.50
16"x12"
£25.00
20"x16"
£31.25