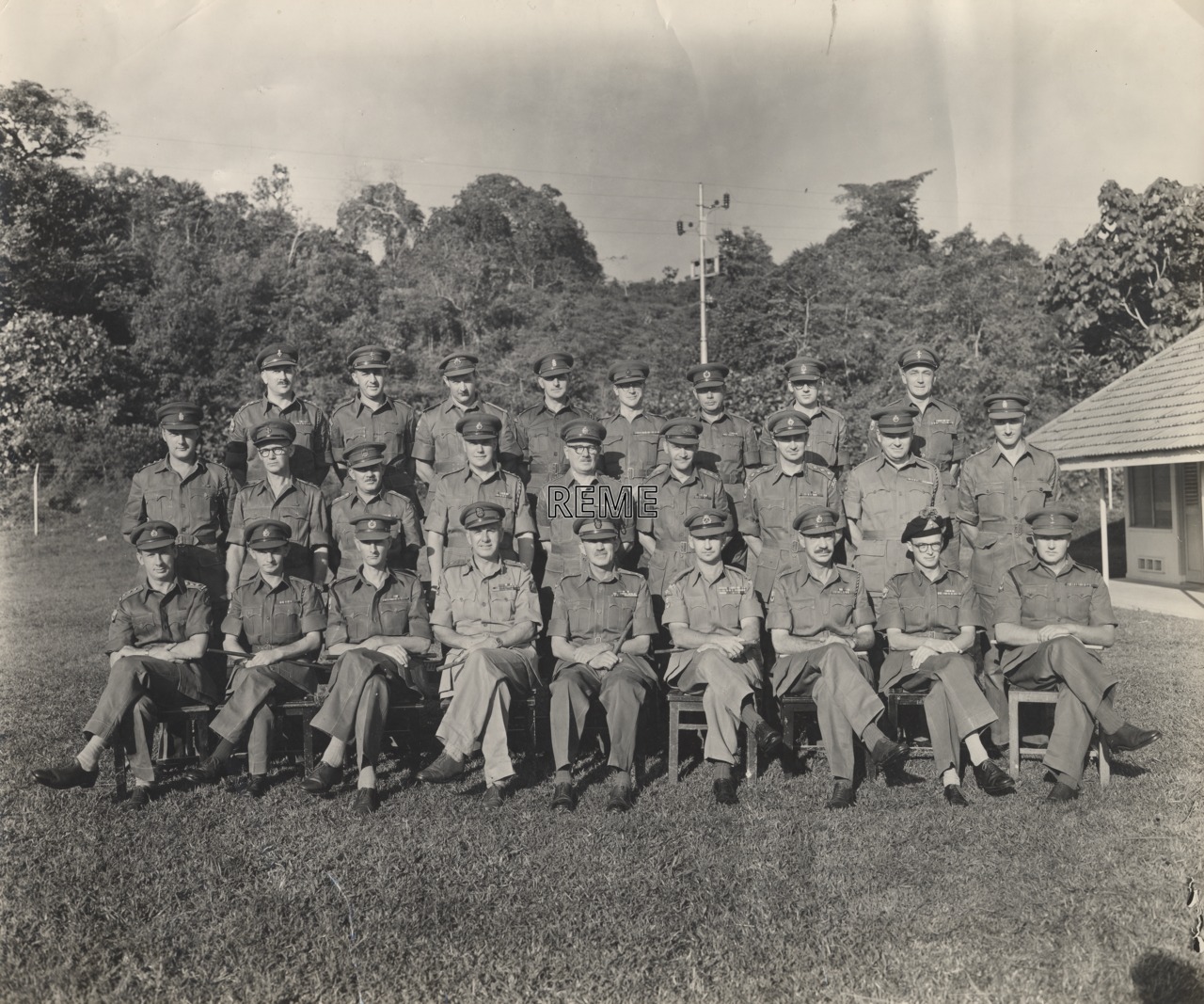 Officers of HQ 28 Commonwealth Independent Infantry Brigade Group, Malaya (Malaysia)
Group photograph of the officers of the North Malaya Sub-District, Taiping.
Back row, Left to Right: Captains: B P Connors, C E Hockley,  D L Wells,  Major B V Manley, (Rev) T H Jones CF, Majors: E H Sergeant, W O Fitzpatrick and  G L Williams.
Centre row, Left to Right: Captain J V Fitzsimmons, Rev W W  Henery CF, Captains: C L Halmarick, G E Dale, J N Martin and F Taylerson, Chaplain W R Llewellyn, Major J S Conlon and Captain D F A Cowdry.
Front Row, Left to Right: Captain H M H Salmon, Major A J Chadwick, Lieutenant Colonel H E B Frederickson, Colonel W P Scott DSO MC, Brigadier P N M Moore DSO MC, Major C H A East MBE, Lieutenant Colonel M P Buckley, Major F P A Bettesworth and  Major F A Wainwright.
1958
Buy This Print
Size
Price (inc VAT)
Shipping UK
(6"x4" & 10"x8" £2.50)
(Other £3.99)
Worldwide
(£5.99)
6"x4"
£8.75
10"x8"
£15.50
16"x12"
£25.00
20"x16"
£31.25